Amber Davies Hits Back At 'Attention Seeking' Accusations After Kidnapping Blunder Outside Club
1 October 2018, 12:31 | Updated: 1 October 2018, 12:32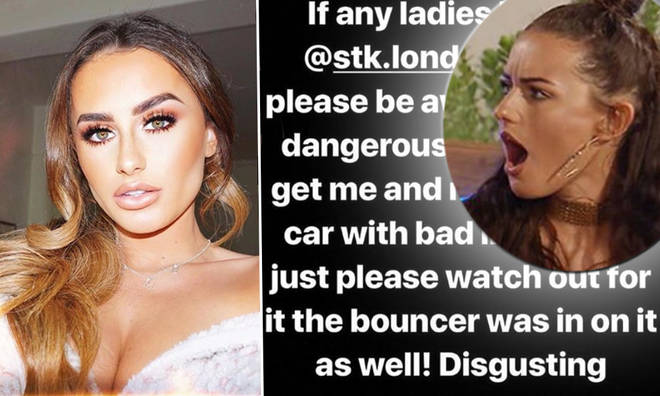 Love Island's Amber Davies has hit back at people accusing her of being attention seeking after she live tweeted an incident where two 'dangerous' men tried to bundle her into a car outside a restaurant in London.
Love Island's Amber Davies has defended herself as Twitter users accuse her of 'loving the drama' after she posted a series of tweets alleging two men tried to bundle her and her sister into a car outside STK in London- resulting on her calling the police on them.
WATCH: Amber Davies Confirmed To Star In West End Musical Of Dolly Parton's 9 To 5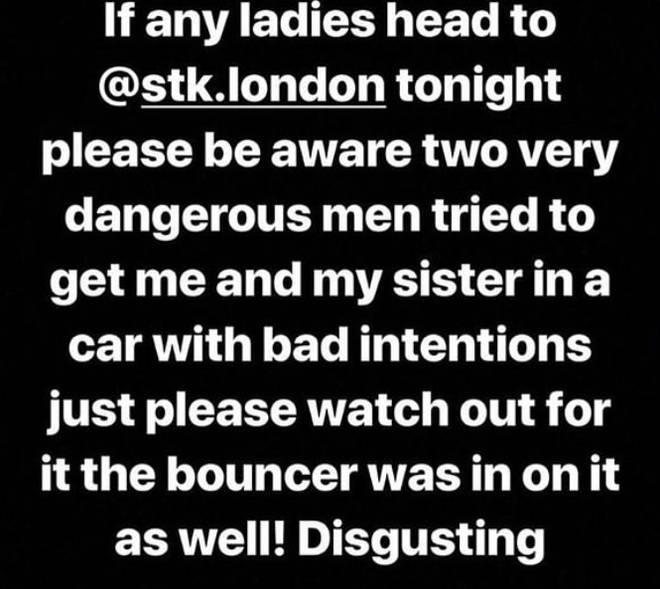 In a series of since-deleted tweets, Amber recounted what happened to her outside celeb hangout, STK, in London:
"Amber wrote in the since-deleted tweet: "VILE BEHAVIOUR. @eatSTK I have informed the police. I want every person in that restaurant to me SAFE."
"Two dangerous looking men tried very hard to get me and my sister into a car with bad intentions! Just please be aware and keep your wits about you! Very scary."
Since deleting the tweets, she's hit out at media reports embellished the story to turn it into a 'kidnap' attempt, with many accusing the star of being attention seeking in the comments, which the reality star had no time for, clapping back with explanations to why she had put it on her social media.
Yeh but not physically wtf. The bouncer told me to go with them In their car while they were double creepy. Less of the attitude hun

— Amber Davies (@Amber_Davies7) September 29, 2018
The star hit out saying it was the responsible thing warn others of the danger, saying she has been told by other women the same thing happened to them as well that night.
Put it on Twitter to sell a story? Or maybe make other females aware like a good human? Two females messaged saying the same thing happened to them that evening.

— Amber Davies (@Amber_Davies7) September 29, 2018
Explaining why she deleted her original tweets, Amber says she wanted the authorities to handle it, rather than her.
Because I informed the police and my Managment said to get them down. It wasn't my job i handed it over to the real people

— Amber Davies (@Amber_Davies7) September 29, 2018
We aren't sure where the hate is coming from, Amb, hun, you deffo did the right thing!
>Download Our Brand New App For All The Latest Love Island News