Kevin Hart Brutally Roasts Justin Bieber, Calvin Harris And The Rock
28 September 2018, 07:29
Kevin Hart is a professional at roasting fellow comedians, but what scathing remarks has he got for the likes of Will Ferrell and Drake?
Kevin Hart is one of the biggest stand-up comedians on the planet, and is known for his roasting abilities.
So we put that to the test, and got the Night School actor to grill some of the world's biggest stars.
> "Who The F***?!" Sonny Jay Winds Up The Rock And Kevin Hart When He Asked Them Who Farted!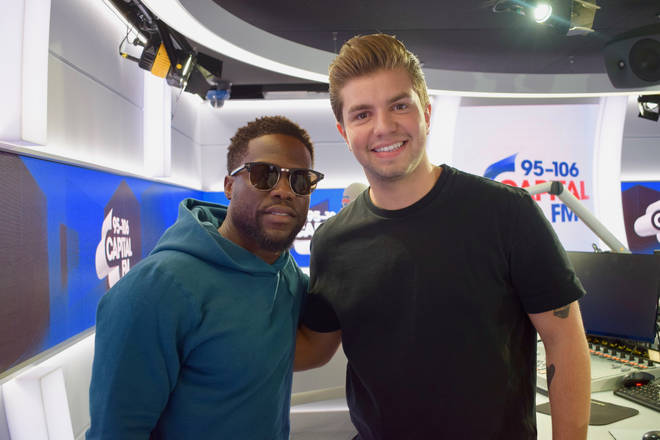 Sonny Jay invited Kevin down for a quick natter, and to roast the world's biggest stars, in the cruellest way he could. (And he also spent his time loving Will Ferrell, but who could hate that guy?)
From rinsing Calvin Harris simply for having the name 'Calvin', to going well and truly in on Justin Bieber, we were in bits. But Kevin Hart said a few magical words that had us done...
"I want to roast Roman Kemp, but... Who is he?" Thank you, Kevin. Thank you for saying that. We couldn't have found it funnier if we tried.
> We're Catching Up With The World's Biggest Stars Over On Our App Right Now!