The Medical Reason Stanley Johnson Can't Do 'I'm A Celeb' Trials Has Been Revealed & People Are Angry AF
28 November 2017, 12:17 | Updated: 13 December 2017, 10:18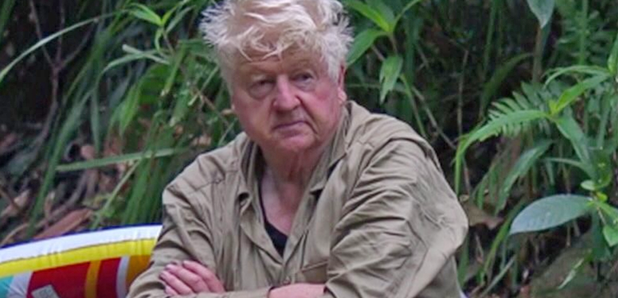 Even Stanley seems to think it's a bit of a joke.
Whenever it's time for a Bushtucker Trial on 'I'm A Celeb' we get excited to see exactly who the public has voted for this time.
Whilst we're always hoping it's Amir doing some sort of trial involving a snake (lol), one person we're never expecting to hear called out is Stanley Johnson.
> It's Finally Been Explained Why Toff Is 'Breaking The Rules' By Wearing Make-Up In 'I'm A Celeb...'

Stanley has been ruled out of a number of trials on medical grounds and it's become a bit of a running joke between Ant & Dec, but now the medical reason has finally been revealed and people aren't happy!
After the Geordie duo uttered those inevitable words, "Stanley has been ruled out of this one on medical grounds", we rolled our eyes once more, but then Stanley shed some light on the situation.
Turning to his fellow campmates, he claimed, "It's my ingrowing toenail!"
Many fans thought that Stanley admitting to his ingrowing toe nail was hilarious, but there were plenty more people who were annoyed that producers had put someone on the show who couldn't be involved in the trials!
@imacelebrity fav moment from Stanley. Can't do this trial on medical grounds "must be my ingrowing toe nail"

— Declan Dickinson (@declan181096) November 25, 2017
Love how proud Stanley to admit he has an in growing toe nail on TV

— emma nathaniel (@emmanathanielxx) November 25, 2017
Has there been a trial that Stanley hasn't been ruled out of? Pointless for someone like that to be the in the show. #ImACeleb2017

— Rawksan. (@RoxxYou) November 25, 2017
why the hell is Stanley even in the jungle when he's ruled out of every single trial??? #ImACeleb

— Nina (@georgina_forbes) November 25, 2017
When will Stanley not be ruled out of a trial due to medical grounds? #ImACeleb

— Hamida (@Hamida9721) November 25, 2017
> Download Our Fancy New App For All The Latest 'I'm A Celeb' News!
Whilst you're here, check out Amir Khan asking Stanley the most random question of the year...