I'm A Celeb: Anne Hegerty's Secret 'Husband' Jake Hester 'Exposed' After Search To Track Him Down
22 November 2018, 15:15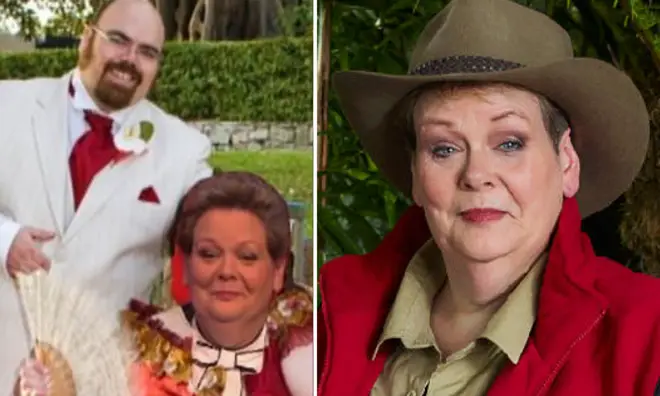 I'm A Celeb campmate Anne Hegarty is a regular on daytime telly. So it's no surprise she has her very own Wikipedia page.
However, The Chase star admitted during Wednesday night's episode that she has stopped looking at it because it claims she has been married to a mystery man called Jake Hester since 2015.
Viewers have been on the hunt to track Anne's imaginary 'secret husband' down ever since and have even been whipping up some pretty terrible photoshops of the pair.
A random guy called Jake Hester tweeted one of the snaps, which he jokingly captioned: "I can confirm I am Anne's husband! Doing us proud! #ImACeleb."
Anne's co-star Mark "The Beast" Labbett replied to the tweet saying, "Well played, sir! Are you Harvey the rabbit, Maris Crane or Keyser Soze?"
He responded: "I'm whatever The Governess wants me to be! Have to meet up soon again for a double date when my darling is out the jungle."
You guys are too much!