Matthew Lewis And Tom Felton Have Mini-Harry Potter Reunion, But Neville Will NEVER Go Slytherin
20 August 2018, 08:17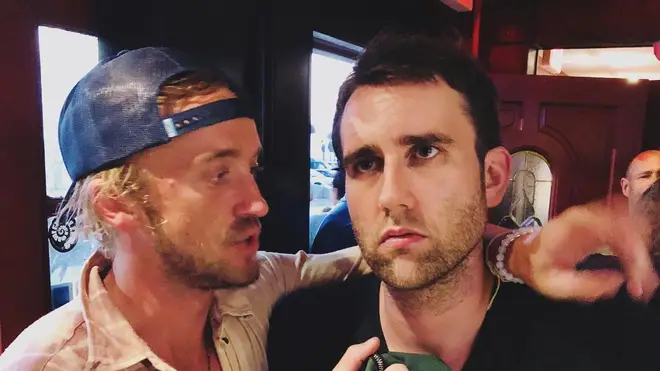 Harry Potter stars, Matthew Lewis and Tom Felton caught up after the series ended in 2011. But Matthew wanted you to know - once a Gryffindor, always a Gryffindor.
Want to feel old? The final Harry Potter film - Harry Potter and the Deathly Hallows – Part 2 - was release seven years ago.
However, the other day, stars Matthew Lewis and Tom Felton (who played Neville Longbottom and Draco Malfoy, respectively) reunited.
> This Harry Potter Theory About Why There Are So Few Pupils In His Class Is Legit Heartbreaking
While in Venice Beach, Los Angeles, the actors bumped into each other and it looked like Tom tried to convert Neville to Slytherin, but from Matthew's choice of caption, he wasn't having any of it...
"Take your Slytherin paws off me, you damn dirty ape!" wrote the 'Me Before You' actor.
Well, with a savage message like that, we can't be sure that you're not a Slytherin, Matthew.
> Grab Our App For All Of The Best Moments From Your Favourite Stars!