Georgia Groome From 'Angus, Thongs & Perfect Snogging' Has Been Dating Rupert Grint For Years And Nobody Noticed
3 December 2018, 12:22 | Updated: 3 December 2018, 12:34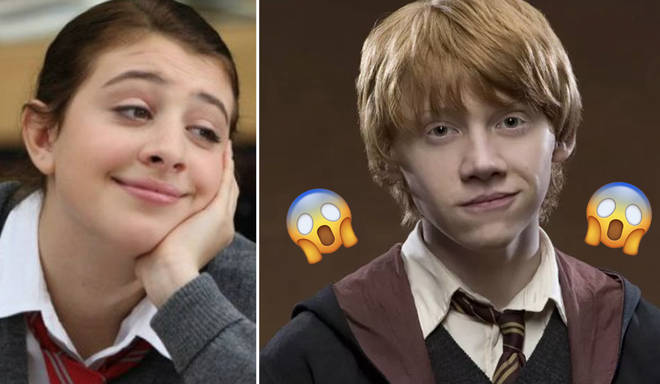 What ever happened to the girl who played Georgia in the childhood classic Angus, Thongs & Perfect Snogging?
She grew up and started dating Rupert Grint (AKA Ron Weasley!) that's what.
A tweet went viral at the weekend showing the two looking loved-up which read: "I was today years old when I found out Georgia from Angus, Thongs & Perfect Snogging has been going out with Ron Weasley since 2011?"
Apparently, the pair have been on and off for about 7 years and have been spotted 'looking loved-up' on a few occasions and holding hands.
Is there anybody out there who actually knew this or is this BRAND NEW INFORMATION to everyone?!
One shocked Twitter user wrote: "I refuse to believe this."
Another added: "My mind has been blown!"
Same, to be honest.
And while we're on the subject of mind blowing information - Angus, Thongs & Perfect Snogging turns 10 years old this year!
We need a lie down.