10 Christmas Films on Netflix You Have To Watch
29 November 2021, 12:33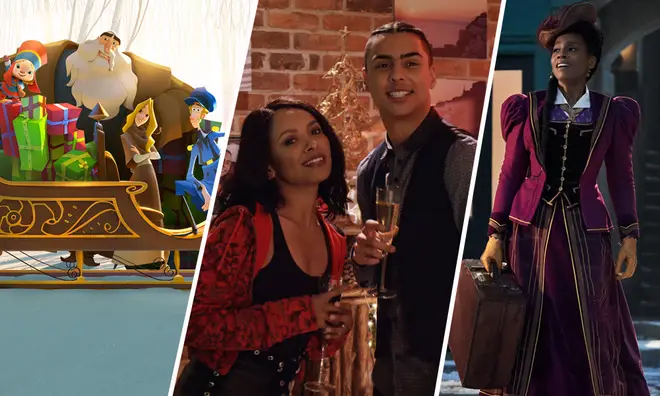 The lead-up to Christmas means one thing – a festive film a night every night. So we're heading over to Netflix who have some of the biggest, best and brand new seasonal flicks.
Netflix is the ultimate platform when it comes to Christmas movies, with an array of your fave festive classics as well as cheesy films we all need so badly this year.
From long-term loves such as The Holiday to Netflix Originals like The Princess Switch that showed cringe is sometimes a good thing, the streaming site has your plans sorted for every single evening in the run-up to Christmas.
QUIZ: Can You Match The Famous Quote To The Christmas Film?
If you need help getting started on your Yuletide marathons, we've rounded up 10 movies on Netflix we consider an absolute must-watch this Christmas, including some new must-sees and (not so) oldies fast becoming faves...
1. Love Hard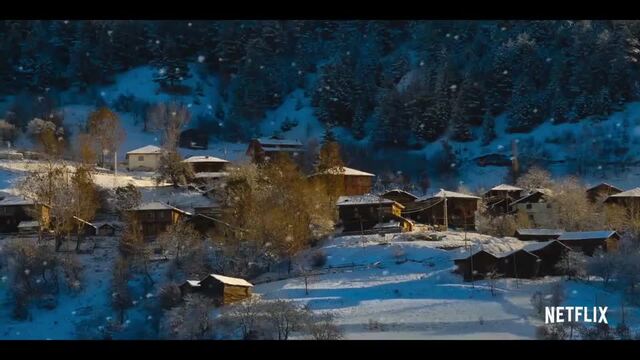 Watch the trailer for Love Hard on Netflix
Love Hard was 2021's must-see according to Twitter, as rom-com lovers see journalist Natalie (Nina Dobrev) meet her perfect match on a dating app only to discover she's been cat-fished.
Ever the Christmas crowd-pleaser, it obviously takes the romantic turn we all came here for when the imposter says he'll introduce her to the guy he pretended to be... but only if she pretends to be his girlfriend first.
2. Holidate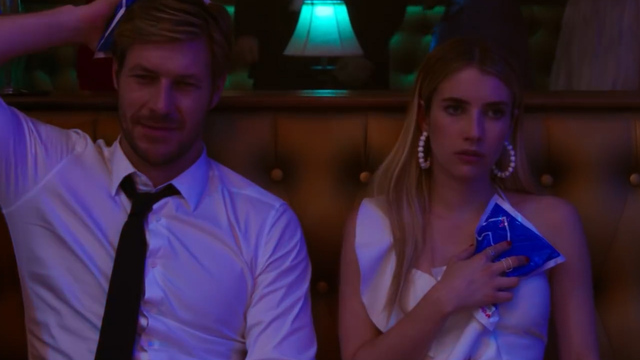 Trailer for Netflix's Holidate starring Emma Roberts
Holidate was a 2020 addition to Netflix, and it's safe to say it's the refreshing rom-com we've needed for a long time.
In a typical 'will they/won't they get together' kind of story, Emma Roberts and Luke Bracey's characters Sloane and Jackson provide LOLs all the way through from Valentine's Day to New Year's Eve.
3. Single All The Way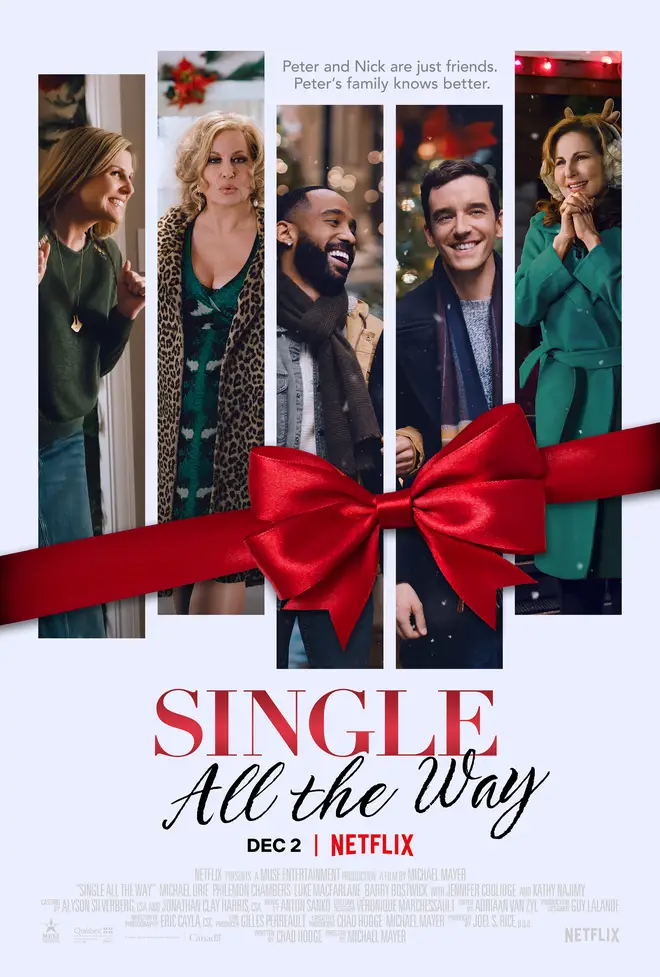 A classic rom-com to properly warm your heart, Single All The Way sees besties Peter and Nick (Michael Urie and Philemon Chambers) pretend they're dating so Peter can spend Christmas without his family bothering him about his relationship status.
Obviously, the BFFs get on super well as a pretend couple and you can pretty much guess how this one ends, but isn't that what makes all the best romance movies!?
Single All The Way is available to watch on Netflix from 2 December.
4. The Princess Switch 1, 2 and 3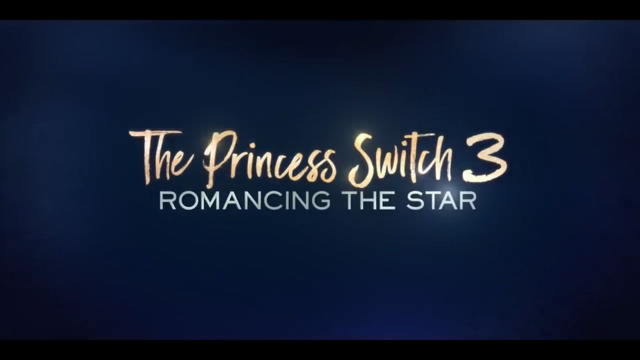 Watch the official trailer of The Princess Switch 3- Romancing The Star on Netflix
If you didn't watch the first Princess Switch we encourage you take some time to indulge, because just when you're getting your head around two of Vanessa Hudgens, a third enters the scene – bringing with her rebellious bleach blonde locks and a British accent Vanessa should be proud of.
After Margaret and Stacy switch places and ultimately become besties in part one, part two takes a dramatic turn with a battle for the Duchess of Montenaro's crown.
Part three, Romancing the Star, makes for a wholesome watch as the once villainous Fiona returns to help her distant cousin.
5. Arthur Christmas
ARTHUR CHRISTMAS - Official Trailer - In Theaters 11/23
Arthur Christmas is a family animation but one that brings the same comfort as your favourite old Disney movie.
"When Santa's gawky son Arthur learns that owing to a technical glitch a little girl's Christmas gift has been misplaced, he sets out on a mission to deliver the present before it is too late," the info reads.
6. Klaus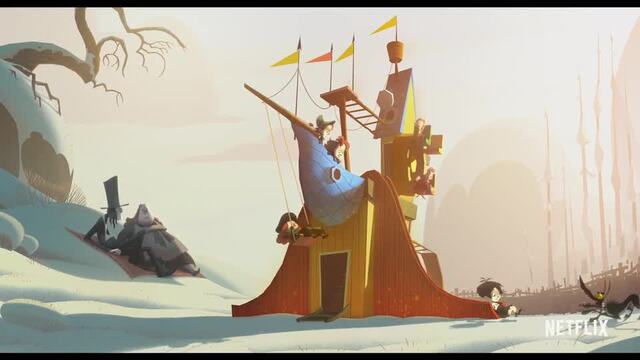 Klaus | Official Trailer | Netflix
Another one for the whole fam – or just your festive self on a wintry eve – Klaus is about a postman who's terrible at his job and is sent to a frozen town in the North, where he discovers Santa is hiding out obviously.
The film has high ratings on IMDB and has fast become a firm favourite December movie.
Animations aren't just for kids, people.
7. The Holiday Calendar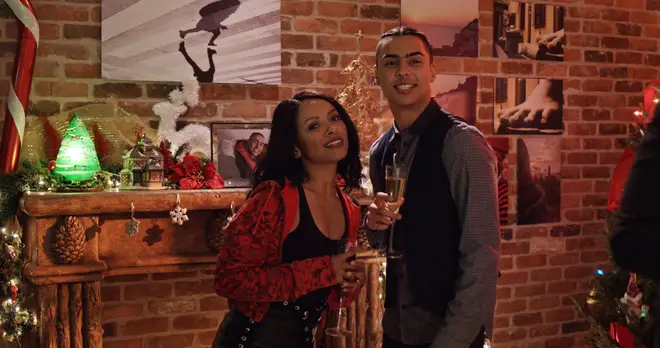 If you're a fan of the likes of A Christmas Prince, The Princess Switch, and Operation Christmas Drop, The Holiday Calendar is definitely one for you.
In perfect, cheesy Netflix style, the description reads: "A struggling but talented photographer inherits an antique holiday advent calendar, the contents of which seem to predict the future. Will this magical calendar lead her to love this holiday season."
8. A New York Christmas Wedding
A New York Christmas Wedding Trailer (2020) Nia Fairweather, Drama, Romance Movie
A New York Christmas Wedding is one of those movies that takes a direction you weren't expecting.
The film is a very modern take on A Christmas Carol, but instead of Ebenezer Scrooge the film details a bride-to-be who is visited by an angel who reveals what could have been if she'd followed feelings for her childhood best friend.
9. The Holiday
It's not a Christmas movie list without The Holiday, so of course we've included this icon status of a movie with Cameron Diaz, Jude Law, Kate Winslet and Jack Black.
Not that you probably need reminding, The Holiday is about two unlucky in love women who swap houses, heal their hearts and find romance all in one two-week trip.
This one will never get old.
10. Tick, Tick... BOOM!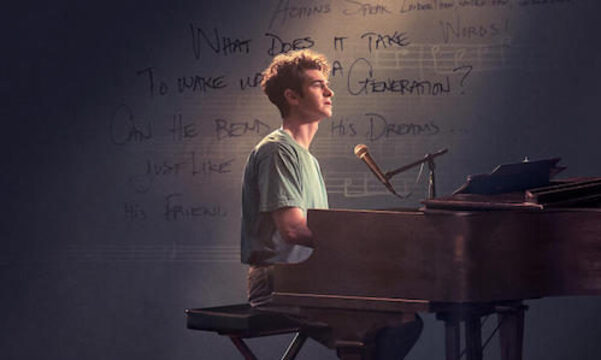 Watch the official trailer for tick, tick...BOOM!
Ok bear with us, it may not technically be a Christmas film, but Netflix dropped it in November, it has a star-studded cast and there's a ton of musical numbers.
So, kind of sounds like a festive film, doesn't it?!
Directed by Lin-Manuel Miranda and starring Andrew Garfield, Vanessa Hudgens (yes, she is killing it at the moment you are correct), and Alexandra Shipp, you'll have your A-lister desires more than fulfilled and the best thing about a festive film is escapism which is exactly what it does.
Enjoy!
> Here Are All The Ways You Can Listen To Capital