13 Reasons Why's Katherine Langford Drops Huge Hannah Baker Hint For Season 3
29 May 2018, 15:39 | Updated: 7 June 2018, 14:24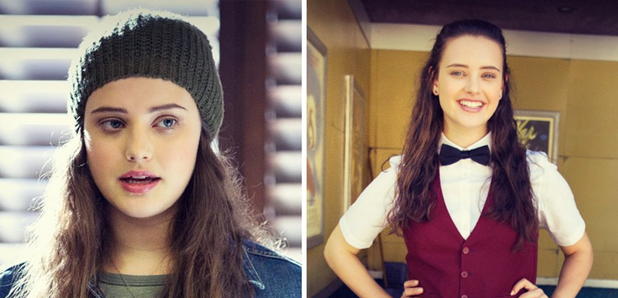 We're still not over the end of 13 Reasons Why season 2 tbh, so this is seriously emosh!
13 Reasons Why is without a doubt one of the best Netflix Originals shows out there. The acting, the storylines, the quality soundtrack - it's a masterpiece.
Whilst we were busy getting over the ridiculously dramatic ending of season two and recovering from our Clay crush, there have been some pretty interesting hints dropped about Katherine Langford AKA Hannah Baker's involvement in the future of the show- both from her and her cast mates.
Miles Heizer, who plays Alex Standall, told Entertainment Tonight "I think there's always a place for her in this show, it kind of started with her and she plays such a big part", whilst Justin Prentice, who plays Bryce Walker, added: "I love Katherine so much. I hope if it worked for the story and they could find a way, that'd be great.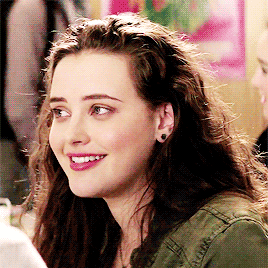 Picture: GIPHY
Hannah Baker actress Katherine Langford also went and dropped a massive hints at a potential season 3.
> 13 Reasons Why's Tony Reveals That He Was "A Bully In Middle School" But Gives Some Solid Advice About How To "Cut All That Nonsense Out"
Writing on Instagram, the Australian actress appeared to suggest that when the show's producers move onto season 3, which has now officially been confirmed (pause for applause), Hannah Baker may not be in it.
Katherine wrote, ""Hannah...I love you...and I let you go" Those are the words I was able to say six months ago, and now can finally share with you...As most of you know @13reasonswhy was my first ever job and I am so grateful to have had the opportunity to tell Hannah's story so fully in season 1, and to be asked back for a season 2."

She went on to add, "Thankyou to @netflix @paramountpics @anoncontent , the incredible producers, creatives, cast and crew for making these last 2 years so special. And to all of you here - Thankyou for filling my life with love and light."

"This show will always be a special part of my life, and regardless of whether Hannah is there or not, I know that I will continue to strive to do work that is meaningful and has a positive impact - whether that be in film, music, or any other form of art. There is a lot coming up this next year, and I can't wait to share it with you #hannahbaker."
So it sounds as though Katherine is signing off from playing the role of Hannah Baker and given the fact that Hannah walked out of her own funeral into a bright light during the final episode of season 2, we're kinda not surprised that she probabaly won't be back.
We weren't sure how it would work with Hannah returning as a ghost in season 2, but her ghostly appearances became a vital part of the narrative and we're deffo gonna miss her if she really is gone!
> Download Our Free App For Loads More From 13 Reasons Why!