Move Over Periscope & Facebook Live... Live Video Is Coming To Tumblr!
21 June 2016, 16:41 | Updated: 4 December 2017, 11:10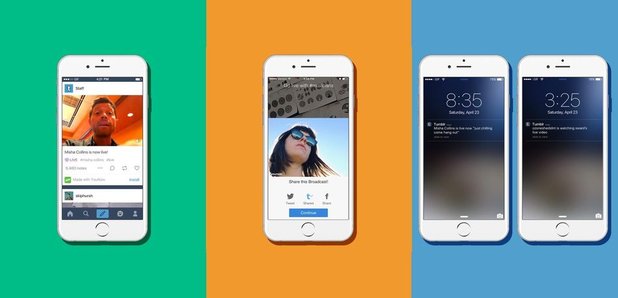 Well, kinda...
From Little Mix playing Jenga at our Summertime Ball with Vodafone, to Chewbacca mom practically breaking the Internet - live video has seriously taken off in 2016... and now there's a new player in the game!
Yes, live video is coming to Tumblr!
Okay, well it's not as straightforward as launching Periscope or tapping Live in Facebook, but by the end of day you will be able to stream live videos to your followers on Tumblr thanks to a bit of creative partnership.
> Celebrity Snapchat Usernames
If you regularly broadcast on YouTube, YouNow, Kanvas or Upclose - you can now send notifications to your followers so they can watch your live videos and, even more importantly, reblog them!
As a special treat, Tumblr will be hosting a series of live broadcasts from 9pm (UK time) - including someone organising things neatly, which is totally fulfilling our OCD satisfactions! Check out their full schedule here.
You May Also Like...