TOWIE's Georgia Kousoulou Admits She Worried She Had "Ruined" Herself After Nose Job
24 January 2018, 14:52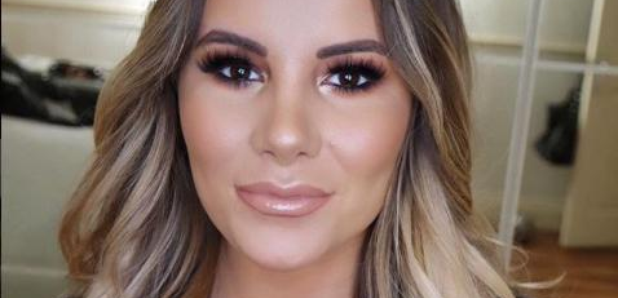 The reality star revealed the awful hate she's received since her plastic surgery.
After TOWIE's Georgia Kousoulou revealed a dramatic new look following her nose job, she received a lot of backlash from trolls on Twitter and has opened up about how it made her feel.
Speaking to New magazine, Georgia admitted, "I always hated [my nose]! Growing up, I've never liked my nose. My mum's had her nose done and all my aunties. It's always been something I wanted to do.
"I got trolled bad and I'd never really been trolled. People were saying I looked like Michael Jackson and making pictures saying Michael Jackson's back from the dead. It was disgusting.
"I remember crying to my my mum, saying, 'Oh my God! Have I done the right thing? Have I changed my face?'
"Those first few weeks were the worst. I was like, 'Oh my God, what have I done?' After surgery, you do feel like, 'Have I ruined myself?' I was looking at myself thinking, 'Do I look that bad?' I had to remind myself, no I wanted this done."
Despite all the awful comments from trolls, Georgia is pleased she went ahead with the op and is much more confident with her new nose, explaining, "If the photographer had said to me before, 'Stand to the side', I'd be like, 'Nah.' Even when I'm in my car at the traffic lights and someone looks at me to the side, I don't feel self-conscious. I'm excited to go back to filming. I can sit to the side now!"