If Ian Somerhalder's Comments Are Anything To Go By, Neither Salvatore Brother Gets Elena
10 October 2016, 16:10 | Updated: 4 December 2017, 11:10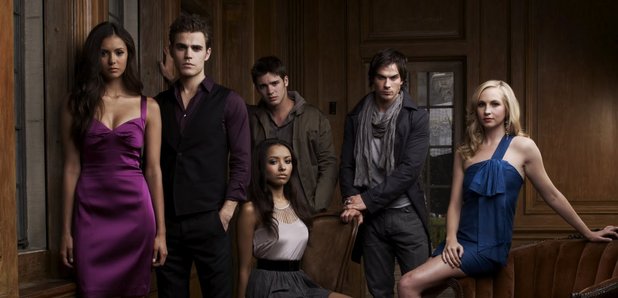 But... NO.
With only one more season of The Vampire Diaries left, time is running out for the writers to get their act together and get Damon and Elena back together.
Or should it be Elena and Stefan?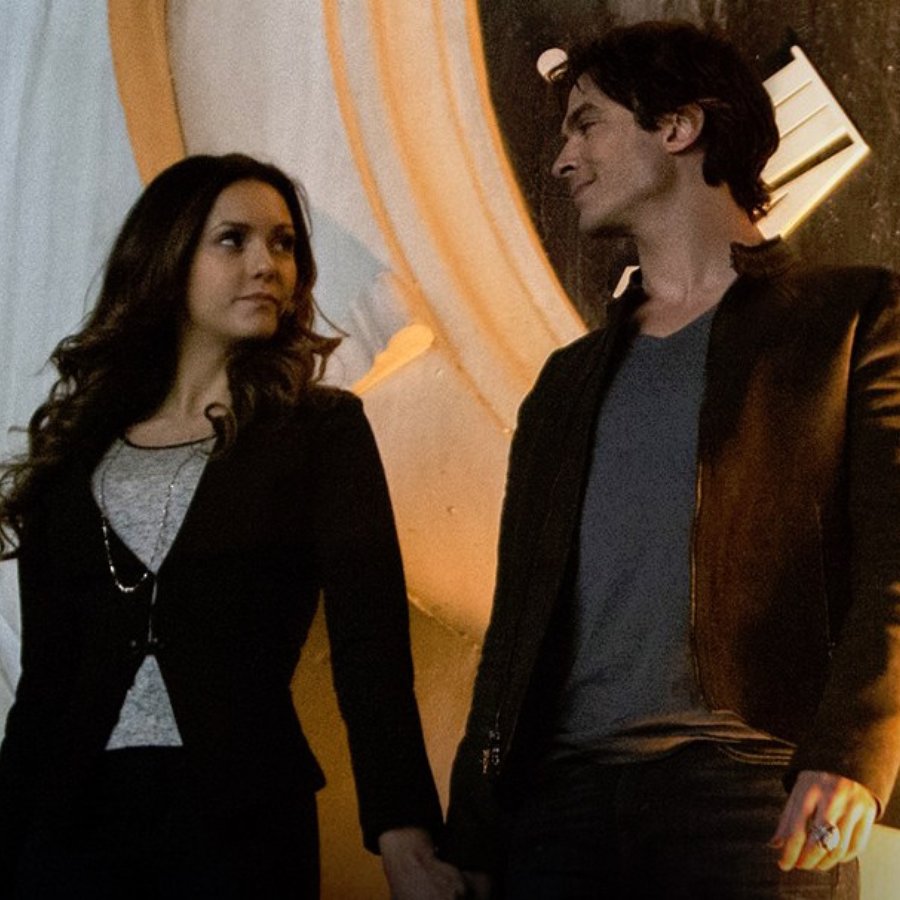 Regardless of which Salvatore brother you ship with the brunette beauty, one of them should end up with her… SURELY!?
Well, apparently according to Ian Somerhalder, no, they shouldn't.
Talking to TVLine, Ian (Damon Salvatore, to you and I) commented that, "I hate to say it, but I don't think either one of them should get the girl. They don't deserve her".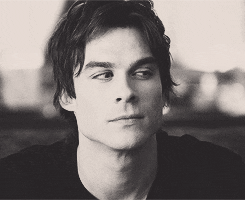 We mean, they made some mistakes - like nearly killing her brother, all that stuff with her parents who then turned out not to be her parents, the fraught relationship with Bonnie - but Elena was no angel either. SHE HAS AN EVIL DOPPELGANGER.
Come on guys, no one is innocent in this weird love triangle.
Now, before you grab the tissues and cry for the rest of eternity, Ian Somerhalder actually made some valid points.
Age.
Okay, so turns out, the Salvatore brothers are actually kinda old… giving the phrase 'cradle snatcher' a WHOLE new level of meaning. "First of all, Damon's 170 years old. She's 18. That's the most epic example of robbing the cradle I've ever seen in my life. Stefan - not much younger than Damon. So they're already super inappropriate".
Well, you can't argue with maths really…
The Destruction They Cause.
It seems that wherever the two handsome brothers go, they cause some form of devastation. Particularly when Stefan is in one of his ripper moods.
"This poor young girl from this tiny town… she lost everyone she's ever loved, she burned her house down, she's now in a box. These guys have ruined her life, yet everybody wants her to end up with one of them", Ian continued.
Yeah… again. Can't argue with facts. The fact here being that Elena's life got majorly F'ed when she met the Salvatore brothers.
Ian Wants Humans To Win.
"For me, I want humans to win. I'm very much a fan of humanity and its preservation and its desire to live and thrive. But since these two guys have come back to Mystic Falls, it's gone to hell in a hand basket", Ian revealed.
He continued that he thinks "what would be amazing is if Mystic Falls got to go on and got to go back to being what it is, which is a beautiful town populated by lovely human beings who just want to live their lives peacefully without being murdered, manipulated, hurt, tortured… There's something very warm and wonderful for me in that".
Regardless of which brother - if either - ends up with Elena, we kinda want them to kiss and make up and be pals. Like Damon, sorry Ian, suggests, "I think it would be great for Damon and Stefan to go sit on a beach, take off their rings, and just poof".
Hmmmm. But what about the fairytale ending?! Come on guys… don't leave Elena all alone.
You May Also Like...