Charlotte Crosby's Getting Her Own Reality TV Show & We are So Here For The Drama
27 February 2018, 11:44 | Updated: 27 February 2018, 20:44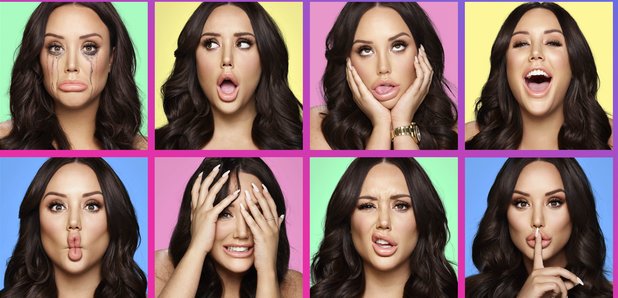 The Charlotte Show will follow the never-before-seen sides of Charlotte's life.
She might have left Geordie Shore but it won't be long until Charlotte Crosby is back on a reality show… she's getting her own series called The Charlotte Show!
Charlotte's new show starts in March and it looks like we will be getting a no-holds-barred look at the former Geordie Shore star's life like never before.
In a trailer for the show, Charlotte spoke about who the last man she kissed was (Joshua Ritchie, FYI) and who she loves most in the world (now this one you wouldn't expect…) as well as telling fans what her show will entail.
Charlotte also posted the news on her Instagram telling fans, "IT'S FINALLY HAPPENING. Happy is an understatement!!! I am so so so so glad to finally be telling you all about my BRAND NEW show #TheCharlotteShow!
"See more of me than ever before. SEE the truth the whole truth and nothing but the truth about my whole life access all areas!!!! strap yourselfs in guys because you no with me NOTHINGS ever simple."
When rumours of the show leaked last year, a source told the tabloids, "Ever since Charlotte landed a place on Geordie Shore her dream right from the start was to have her own show so when she was approached by MTV it was a lifetime ambition come true. Filming will start soon and will follow every part of her daily life."
The Charlotte Show premieres on Wednesday 28th March at 9pm on MTV.