Is Taylor Swift Going On Tour In 2023 & Are There UK Dates Yet?
17 March 2023, 12:23 | Updated: 20 March 2023, 16:35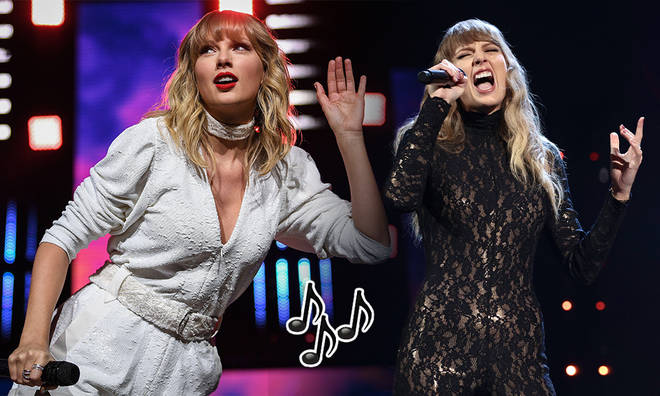 Could Taylor Swift be going on tour in the UK in 2023? The singer-songwriter is heading on tour in the US but when will she be returning to the road in the UK and Europe? Here's everything we know so far.
Rumours have been swirling for months about a Taylor Swift tour, and now it's officially underway!
Taylor Swift's The Eras Tour' begins in the US on 17th March, where she'll finally take her last four studio albums on the road.
After dropping 'Midnights' in October, Tay confirmed 'The Eras Tour' will be taking place in 2023 and now the rest of her fanbase are awaiting UK and international dates.
The pop powerhouse, whose new songs include bops like 'Labyrinth' and 'Midnight Rain', is no stranger to life on the road, with an impressive five tours to her name already, her most successful slew of concerts being the record-breaking Reputation World Tour.
Which Albums Is Taylor Swift Re-Recording? A Guide To The Remake Of Her First Five Albums
Which Songs Are On Taylor Swift's Eras Tour Setlist?
Every Single Outfit Taylor Swift Wears On The Eras Tour
The 2018 tour became the third highest-grossing female concert tour of all time – but when will Taylor make her highly-awaited return to performing, is she doing a tour in the UK and could she be playing festivals like Glastonbury 2023?
Here's everything we know so far...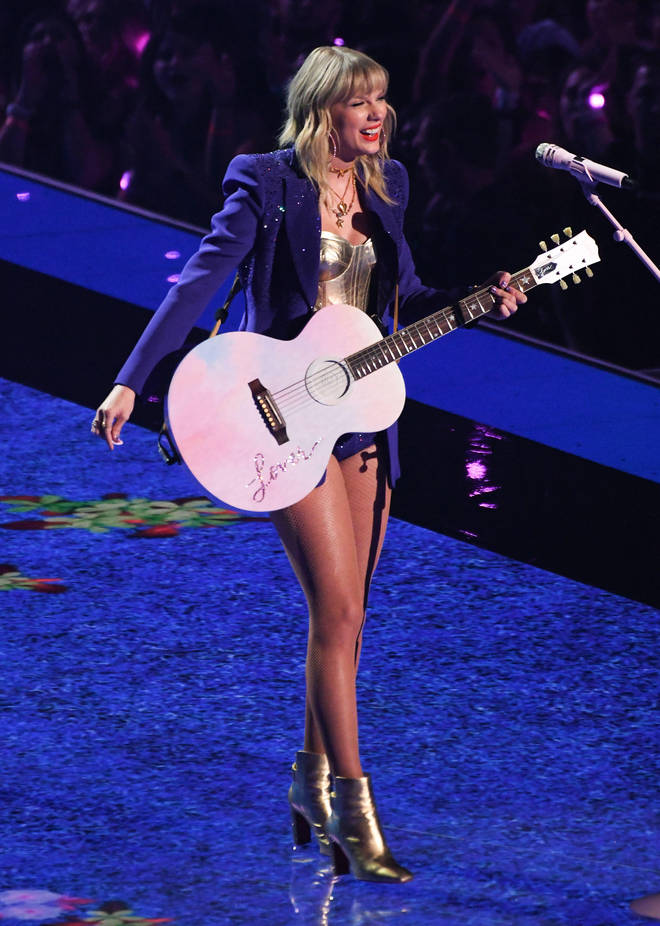 Is Taylor Swift touring in 2023?
Taylor is hitting the road with 'The Eras Tour', which kicked off on 17th March. The shows will feature special guests Paramore, Phoebe Bridgers, beabadoobee, girl in red, Phoebe Bridgers, Muna, HAIM, Gayle, Gracie Abrams and OWENN.
She announced: "I'm enchanted to announce my next tour: Taylor Swift | The Eras Tour, a journey through the musical eras of my career (past & present!) The first leg of the tour will be in stadiums across the US, with international dates to be announced as soon as we can!"
I'm enchanted to announce my next tour: Taylor Swift | The Eras Tour, a journey through the musical eras of my career (past & present!) The first leg of the tour will be in stadiums across the US, with international dates to be announced as soon as we can!https://t.co/KFuqvrhSGo pic.twitter.com/eVyTcuW8sK

— Taylor Swift (@taylorswift13) November 1, 2022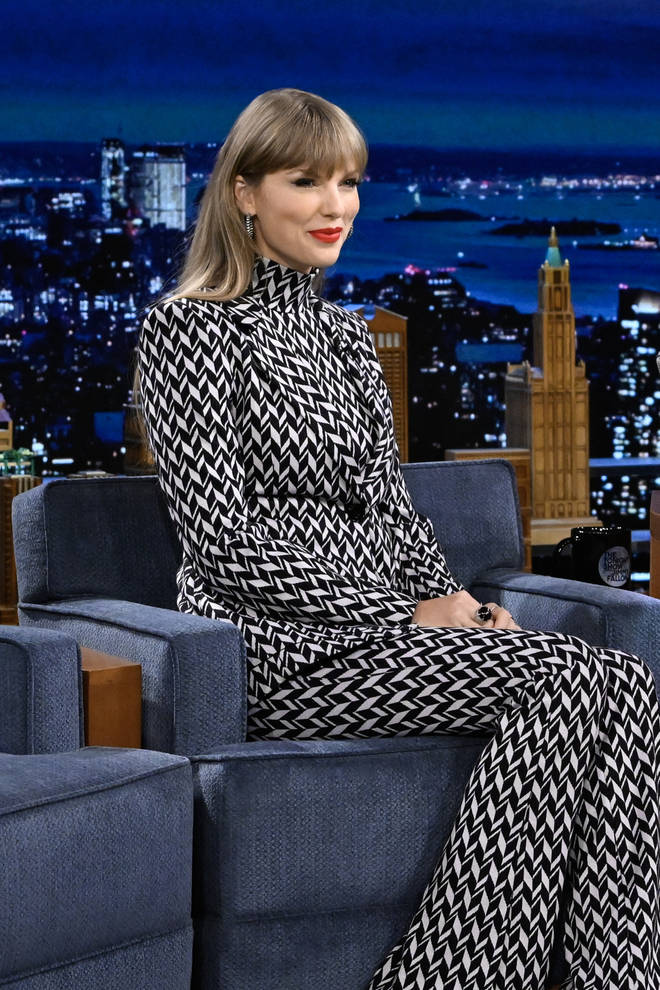 Has Taylor Swift announced UK tour dates?
We now know for a fact that Taylor is going on tour in the UK, after she said international dates would be coming as soon as possible – but the dates in the UK and Europe are yet to be confirmed.
Also, a statement was posted on the singer's official UK site before her album was even out, with the exciting news causing the page to crash!
It read: "Pre-order the new Taylor Swift album 'Midnights' on any format from the official UK store to get special presale code access for forthcoming and yet to be announced Taylor Swift UK show dates."
The page read: "If you have already pre-ordered via this store you are automatically eligible to receive a code for access to the pre-sale and do not need to order again."
Swfities reckon the UK concerts could still be some time away as the website promises to warn fans in advance, a warning we haven't yet received.
"Pre-sale details & further information will be confirmed at a later date and will be communicated with you officially and via the email you supply at checkout, so you have plenty of warning ahead of the pre-sale launch."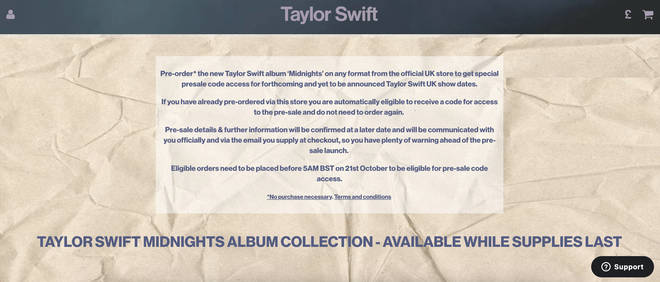 Will Taylor take 'Midnights' on tour?
When the singer-songwriter made her surprise 'Midnights' announcement back in August, further weight was added to the touring rumours – now the star has even more reason to take her songs on the road!
Tay is reportedly preparing for her largest-budget tour to date that celebrates her last four albums – and that's not even including her re-records
Official sources seem to confirm Taylor Swift is ready to announce a 2023 combined world tour for her albums "Lover, folklore, evermore and Midnights". The tour is set to be her highest budget tour to date. pic.twitter.com/VOKYr50mS3

— Midnights commentary (@tsmidnightsts10) August 29, 2022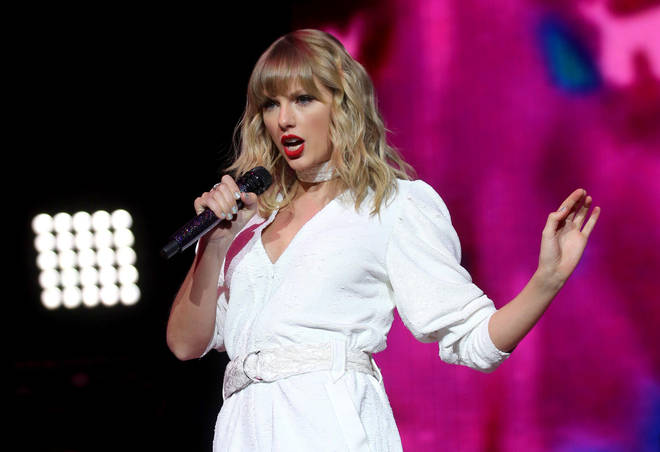 Will Taylor Swift headline Glastonbury 2023?
It's looking unlikely Taylor will headline Glastonbury this year, as there's not a gap in her US tour dates that would allow her to swing by Worthy Farm.
In 2020, Taylor was set to headline Glastonbury before the festival was axed due to the emergence of COVID-19 and the subsequent lockdown.
The iconic British festival made a return after three years in 2022 and even featured two headline acts from its original line-up; Paul McCartney and Kendrick Lamar. However, Taylor wasn't able to join the rescheduled event.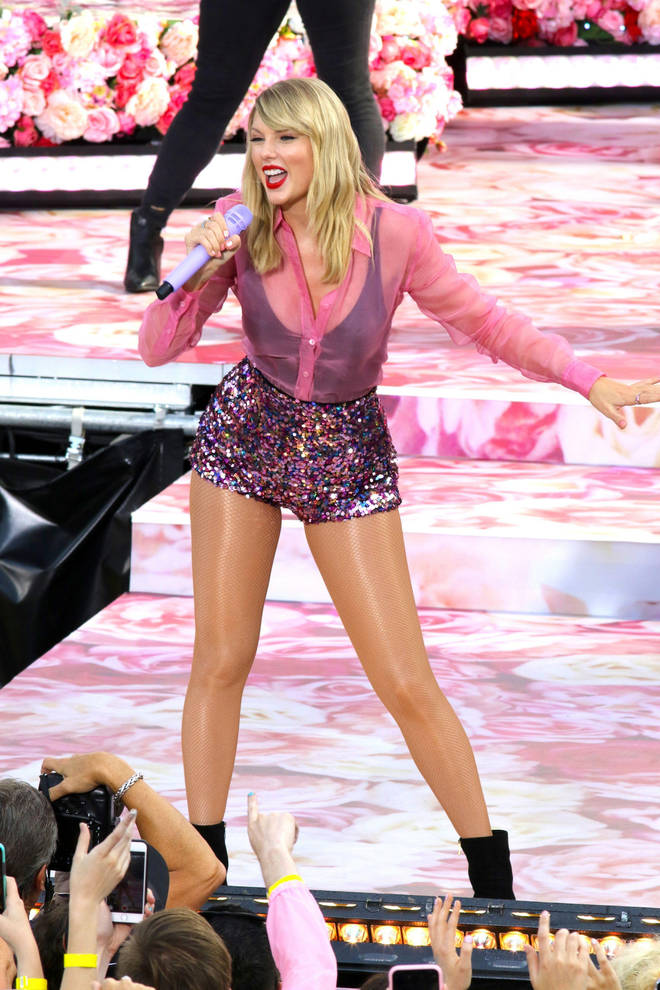 What happened to Taylor Swift's 'Lover' tour & when was Taylor last on tour?
Taylor Swift was last on the road in 2018 when she completed a whopping 53 shows for Reputation World Tour, which accumulated an eye-watering £278 million.
The 'All Too Well' songstress was set to embark on Lover Fest in 2020 to coincide with the release of her seventh studio album, however, it was subsequently axed due to you-know-what.
She announced the festival-themed tour in late-2019, she wrote: "The Lover album is open fields, sunsets, + SUMMER. I want to perform it in a way that feels authentic. I want to go to some places I haven't been and play festivals. Where we didn't have festivals, we made some."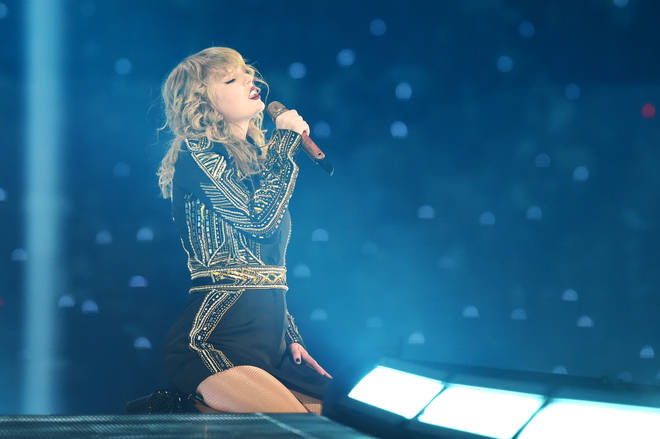 Since her 'Lover' era, the 32-year-old has been very busy having released 'Folklore' and 'Evermore' in 2020 as well re-recordings 'Fearless (Taylor's Version)' and 'Red (Taylor's Version)' the following year.
Therefore it's likely that if the musician announces another tour, it will be to celebrate her last five projects since she was last performing – what a setlist that would be!
Bookmark this page as we'll keep it up to date with the latest on Taylor Swift's plans to return to the UK...
> Here Are All The Ways You Can Listen To Capital