Full Time! Which Superstar Fan Supports Your Fave Footie Team?
5 February 2018, 10:10 | Updated: 5 February 2018, 10:25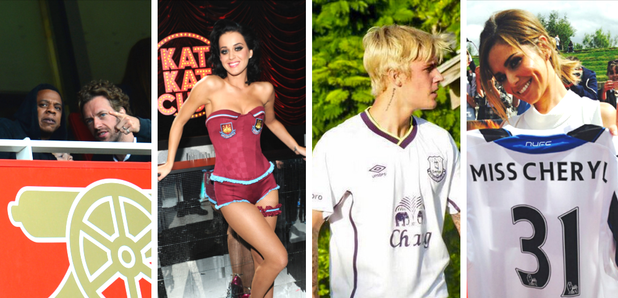 From Hugh Jackman to Liam Payne, find out if your club has any major celeb followers! Don't act like you don't want Obama to support your team.
It's the biggest sport on the planet... So, rightfully so, it should have the biggest fans on the planet too.
Whether it's Zac Efron cheering from the stands, or Katy Perry wearing something very special for her then-husband, Russell Brand, you can bet that these guys have yelled at a linesman or two.
ARSENAL
Even if the team's had it's ups-and-downs, it's following DEFINITELY hasn't. We mean, when you've got Jay Z and Chris Martin caught chilling above your team's emblem, you're onto a winner. But when you find out Idris Elba is a die-hard Gooner too, you realise it couldn't get any better.
However when it comes to good luck charms, it seems Rihanna is THE lady who keeps the Gunners afloat. Each time the 'Work' star has watched midfielder maestro Mesut Ozil, he's walked away with all three points!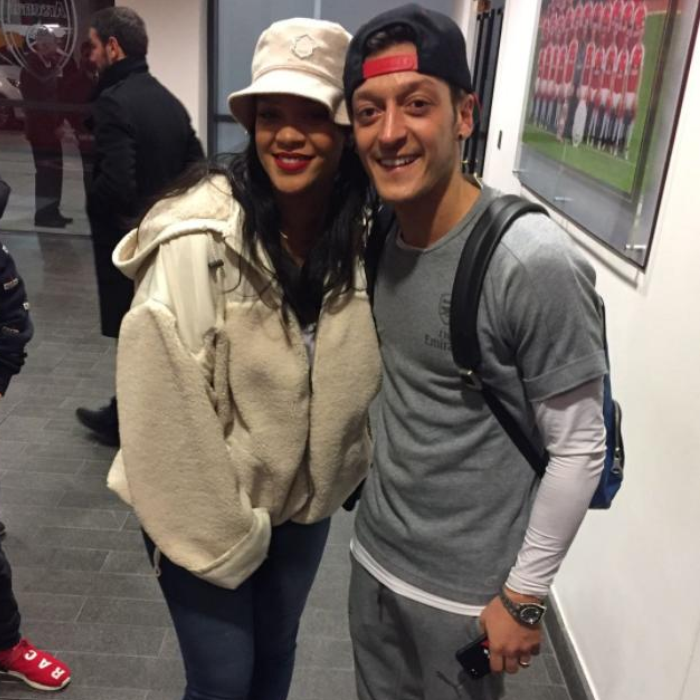 PIC: Mest Ozil/Twitter
Oh. Zac Efron loves the Gunners too? Well, that's how it gets better.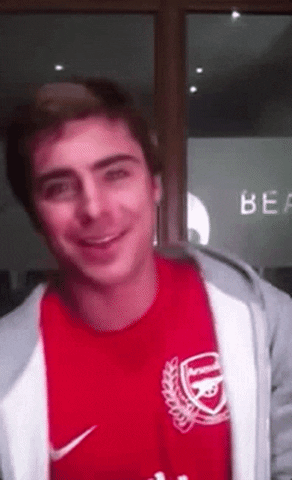 CHELSEA
We're starting to think what superstar doesn't support the Blue Lions? The likes of Ed Sheeran, Ellie Goulding and Mark Ronson have all been spotted at matches. It seems like you can't even get Will Ferrell out of his Chelsea shirt. And as for Cara Delevingne, well... Yes. That actually is her with David Luiz.
EVERTON
We kinda think the Liverpudlian football team kinda own all bragging rights here. Not only do they have Sylvester Stallone as an avid supporter, having 30,000 supporters chant his name on the pitch - HE'S ACTUAL ROCKY, PEOPLE - but a certain Justin Bieber has also been seen in a Toffees jersey. No biggie or anything.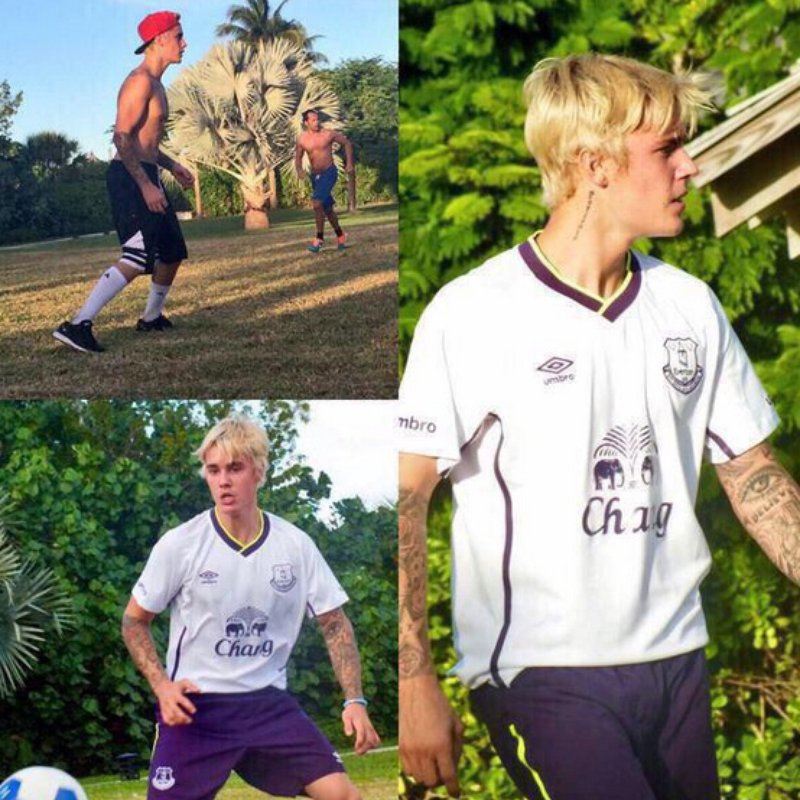 LIVERPOOL
Clearly Liverpool are the team to support. Not only do Gary Barlow and Daniel Craig both avidly follow the Reds, but if Mike Myers, Samuel L. Jackson, Lana Del Rey and Callum Hood are willing to fly from halfway across the planet to see LFC, then we're game! And as if that team's supporters couldn't get any cooler, Stranger Things' Millie Bobby Brown did this...
Rocking the red!! Thank you so much @LFC for this!! I love it! @Stranger_Things #LFCForever pic.twitter.com/eaHyhrp4Nh

— Millie Bobby Brown (@milliebbrown) September 26, 2016
MANCHESTER UNITED
If you support The Red Devils, who knows who you could be screaming next to at Old Trafford. After all, with the likes of Drake and Miley Cyrus having been caught wearing kits, you're in good company.
The biggest fan award however has to go to THE man, Stormzy. In fact, the grime star was involved in the unveiling of the world's most expensive footballer, Paul Pogba in an ad for Adidas.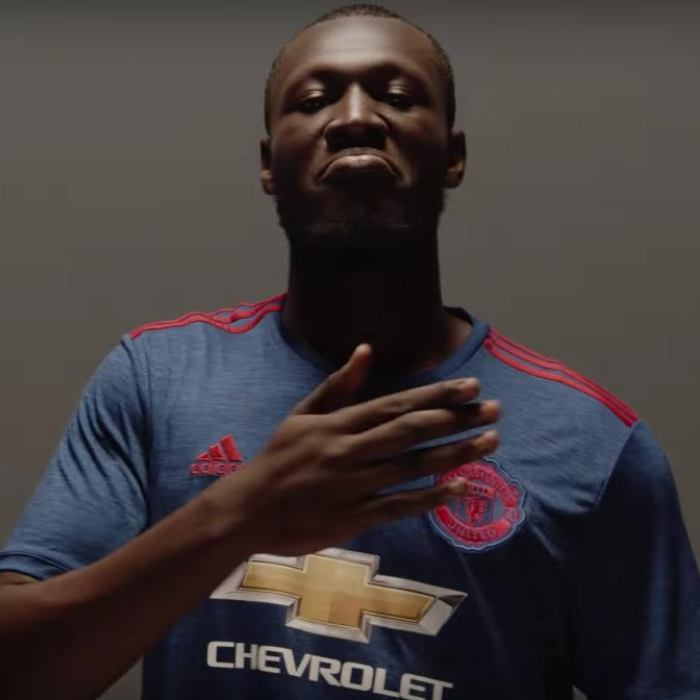 PIC: Adidas/YouTube
But they seem like the sort of guys to not know you play football with your feet, compared to Usain Bolt, Olly Murs and Justin Timberlake, who can often be caught cheering on Wayne Rooney and co!
Great to see @MileyCyrus showing her colours while on tour in the UK. #mufc pic.twitter.com/erm7YMBSNd

— Manchester United (@ManUtd) May 20, 2014
NEWCASTLE UNITED
As if you even needed to read this segment to realise which major stars supported this team... MEGA Geordies Cheryl, Ant and Dec are MEGA fans. (Cheryl even said she'd be willing to buy the club and sign Ashley Cole. Although, if she did that now, we can imagine she'd give him the position of bog-cleaner!)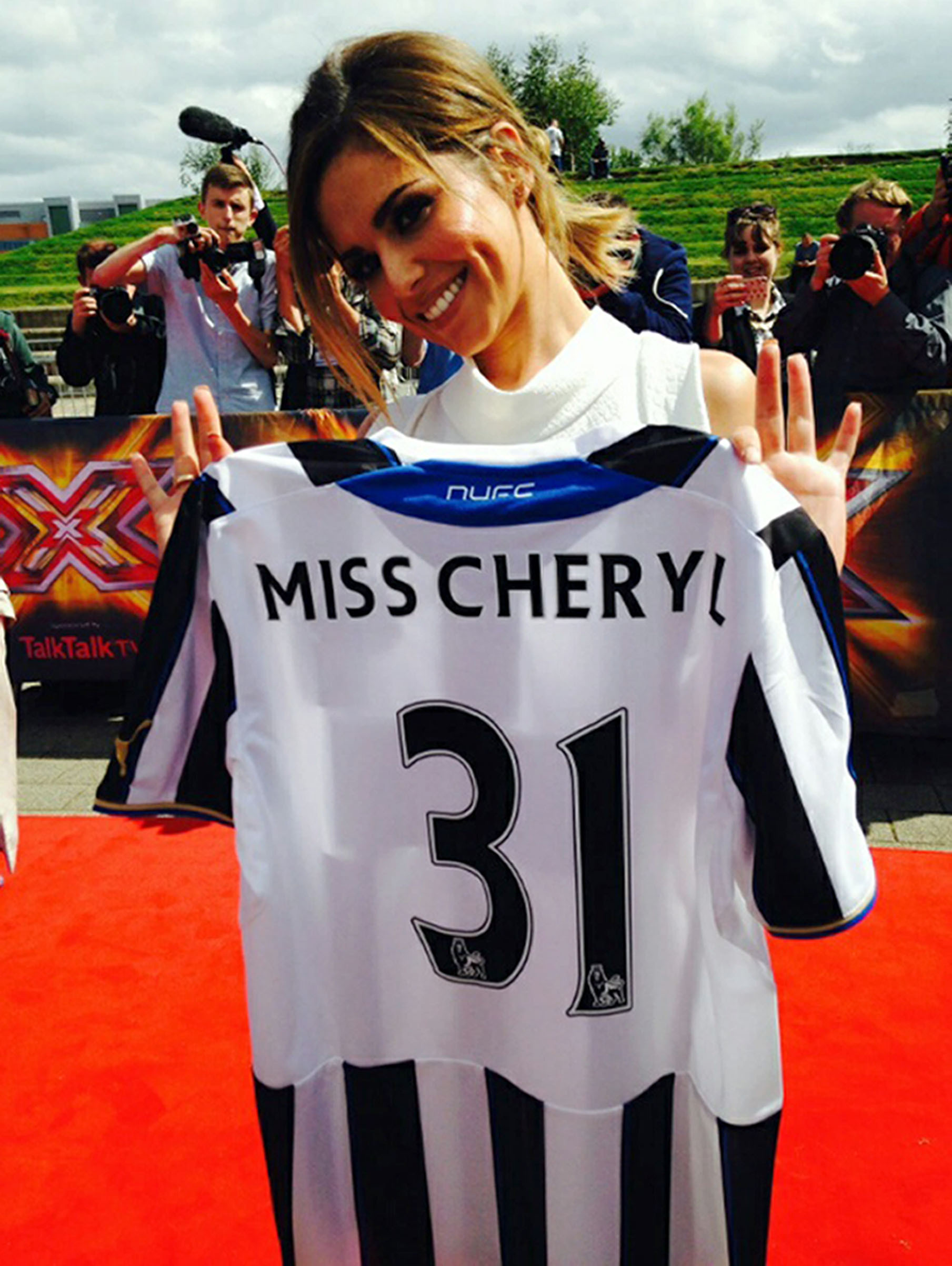 SOUTHAMPTON
We all reckon Craig David is a bit of a saint for his massive, massive tunes... So are you really shocked that he'd be a, well, a Saint, himself?
My mum got this birthday gift right @SouthamptonFC pic.twitter.com/H9tl6Z46Le

— Craig David (@CraigDavid) May 16, 2015
TOTTENHAM HOTSPUR
We're not gonna lie - we're all Spurs fans now. 'Cos if Tottenham Hotspur is good enough for Adele, then it's DEFINITELY good enough for us. Other fans include Jessie J and Michael McIntyre. Why wouldn't you want to support them?!
Congrats to @SpursOfficial fan @Adele on winning four awards at the #Brits2016 last night! pic.twitter.com/Ccf86DjZfb

— Tottenham Hotspur (@SpursOfficial) February 25, 2016
WEST BROMWICH ALBION
Liam Payne is one of West Brom's biggest fans... Even if Louis Tomlinson was a Doncaster Rovers player. (We won't tell Louis if you don't, okay?)
WEST HAM
If the most powerful person on the planet supports this team, then that's fine by us - no, we're not talking about Barack Obama*; we're talking about Katy Perry! (Although, we think this might have just been a selfish present from her then-husband, Russell Brand... Not that we're complaining!)
*Oh, Obama is also a supporter, so... West Ham kinda just wins, don't they?
Whilst you're here...you HAVE to see Rihanna killing on stage at the GRAMMYs!