Stranger Things Actress Shannon Purser Opened Up About Her Depression & It's Heartbreaking
10 February 2017, 17:27 | Updated: 4 December 2017, 11:10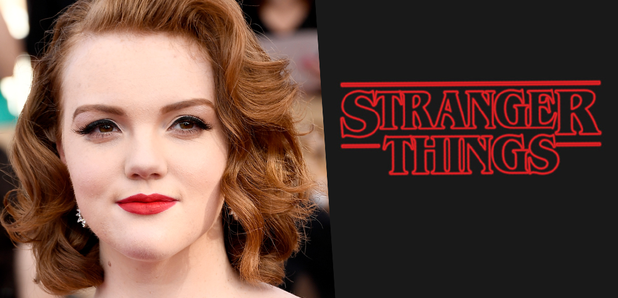 The actress plays Barb in the hit show and she wants to help others by telling her story...
In season one of Stranger Things, Shannon Purser put in a stunning performance as everyone's favourite flame-haired female Barb!
But it seems the quiet, introverted character had many more similarities to the 19-year-old actress who played her then we knew, and now Shannon has spoken out in a seriously honest interview about her battle with depression.
Speaking to Us Weekly, Shannon explained, "I felt very isolated. I'm pretty introverted and I spend a lot of time in books, a lot of time thinking and by myself, because that's what I enjoy to recharge."
"And I think that for a while my self-confidence and my tendency to want to be alone really didn't do me any favours. So self-harm was something I could turn to that made me feel like I was doing something about all the negative feelings I had."
"At that point I was so miserable and couldn't get out of bed, I felt so isolated and so unworthy of love that I just had to go to my parents and say, 'I think I really need help."
Talk about being open with your fans!
Shannon has previously spoken about her depression in a series of tweets with her 87,000 followers...
Please don't ever feel like your depression is invalid because of your life circumstances. Depression does not discriminate. #youarenotalone

— Shannon Purser (@shannonpurser) October 10, 2016
If you do one thing, do the hardest thing. Claw yourself out of the insidious quicksand that is depression and tell a loved one how you feel

— Shannon Purser (@shannonpurser) January 24, 2017
With her genuine and poignant thoughts about dealing with depression and in telling her own story, Shannon hopes that it will help other people who are going through a similar situation.
It's been claimed that Season 2 of Stranger Things will see #JusticeForBarb and after these emotionally stirring words from Shannon, we really hope there is!
You may also like...