People Are Confused AF About What Is Going On With CBB's Stephanie Davis' Baby Bump
27 September 2016, 11:47 | Updated: 4 December 2017, 11:10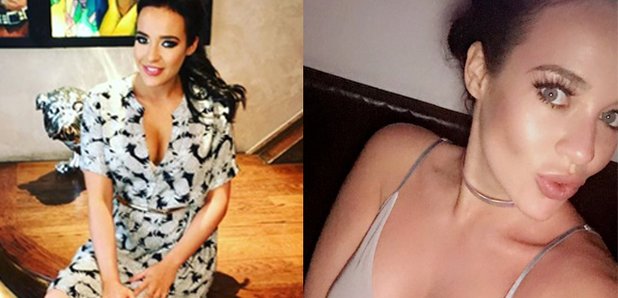 We're pretty sure it was just the angle of the photo, guys...
We have a question.
What the F is going on with Stephanie Davis' baby bump, rn?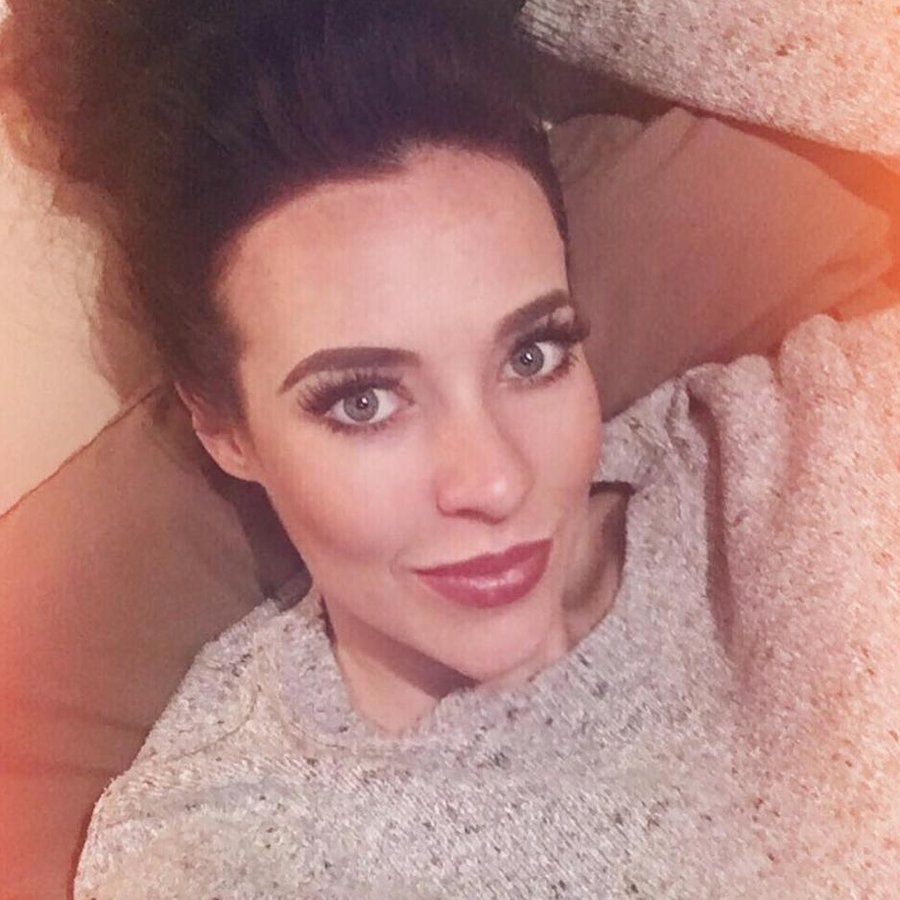 Because, we legit have no idea.
Stephanie Davis, former Celebrity Big Brother house-mate and ex-Hollyoaks actress sent the rumour mill into overdrive about the legitimacy of her pregnancy when she appeared to have a perfectly flat tummy on Snapchat.
Ummmm @Stephdavis77 where's your baby? #fit pic.twitter.com/DU1ph5opGH

— Hayley (@Hatcher66) September 25, 2016
Now, it could just be the angle of the photo because she did post another Snap a hour or so later showing off her growing baby bump.
The reality star, who is five months pregnant, is currently off on a baby moon with her mystery man before her son is due later this year.
Just last month, Twitter trolls targeted the actress and accused her of wearing a "fake pregnancy bump" and in true Stephanie Davis style, she made a point of proving all the haters wrong by appearing on Loose Women with her baby scan.
Despite her attempts to slam the trolls, many were quick to notice her slimmer figure in the tight purple body con dress.
And in typical Twitter style, everyone was quick to jump on the speculative bandwagon.
Has anyone thought that @Stephdavis77 is just begging for attention with her fake pregnancy...? #StephanieDavis

— #GeeLoNotSoGreen (@lgeerththanan) September 27, 2016
I can't believe papers are still trying to disprove Stephanie Davis is pregnant , goodness gracious write something a bit more readable

— Benyafarlow (@benyafarlow3) September 26, 2016
Anyone think #StephanieDavis #stomachgate is like Will Shusters wife in #Glee? #justsaying where did the bump go?

— Hana (@HanaB17) September 26, 2016
That Stephanie Davis can be a dick sometimes but a wish people would just leave her alone, poor girl can't just be pregnant in peace

— dalai mama (@mai_ruibao) September 26, 2016
Cannot actually deal with Stephanie davis's bump, why is it huge in some pics and non existent in others?! pic.twitter.com/4YZeqiEY7o

— Emma Clarke (@ems280204) September 25, 2016
Feel like stephanie Davis's bump changes size Everytime I see a pic of her

— sarah (@sarahmcmanusx97) September 20, 2016
So what do you guys make of all this?
You May Also Like...