Steph Davis Tragically Suffers Miscarriage Amidst The Stress Of Jeremy McConnell's Trial
10 August 2017, 08:27 | Updated: 4 December 2017, 11:10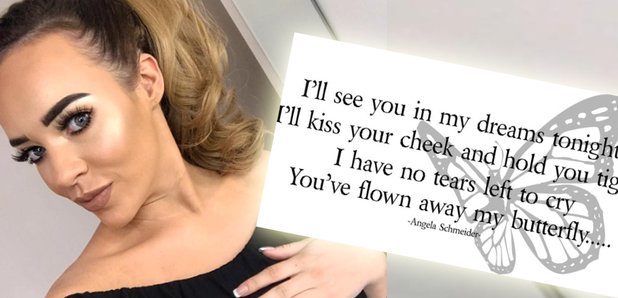 The actress had been pregnant with their second baby.
Stephanie Davis has revealed that she suffered a tragic miscarriage of her second baby just days after her ex, Jeremy McConnell was charged with assaulting her.
The couple already have a son, Caben-Albi, together and the news of the second pregnancy came after an explosive night in which the couple left each other covered in cuts and bruises.
Steph took to Instagram to reveal the news of her miscarriage to her fans, telling them, "Too lose a child is something I hope no one EVER goes through. The grief and pain is UNBELIEVABLE . Words CANNOT describe. My heart is BROKEN. I lost my baby due to the stress Jeremy put me under, history repeating itself after carrying caben alone for 9 months while he goes out with women and partying and posting pictures on purpose when I was in hospital and nearly lost caben on several occasions.
"How evil someone can be to the mother of their child with revenge porn etc the list goes on, hitting me and setting up paps to take pictures of him on date whilst I'm carrying his child.... cheating on me and treating me like I'm not even human I have No words! Evil.
"He ruined my life and killed our child! and for that I can never forgive him!! He knew I was pregnant and has never ONCE again asked about his unborn child OR asked how caben is, he's been to busy out on benders and spending money on drink and drugs and getting women to lick his nipples. He's not paid ANYTHING towards caben since he was born. He doesn't care about his child, he was simply a trophy child to him.
"He was found guilty, for a reason. He destroyed my life and took away my happiness, and if anything comes from me being in the public eye and some saddo selling videos of me for a bit of cash when someone's at their lowest says more about them than me. I hope to help women of domestic violence, to stop what happened to me to other women.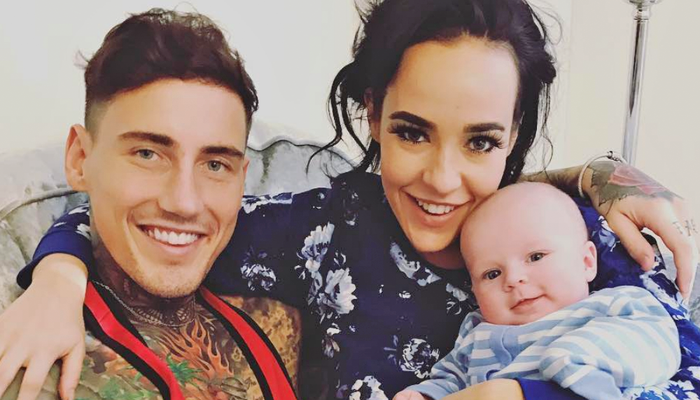 "I would like to Grieve for my child, find strength and move on. I walked into that court with my head held high after he laughed and goaded me, and I continue to be strong, be a good mum to my son and if ANYTHING has come from my horrific ordeal, to help those who have been in my shoes and help give them the hope, that there is light at the end.
"I don't know HOW I'm standing, but I am. And what doesn't kill you makes you stronger! I will NEVER again be treated the way I was. Thankyou to domestic violence for helping me and building me back up. It may seem mad what's in the press and a lot not 100% true about me, to deal with it in real life and in the public eye has been soul destroying, but thankfully I'm here to tell the tale. Mummy Loves u little one." [sic]
Our thoughts are with Stephanie at this heartbreaking time.