Snapchat's Halloween Trophy Is Fake & We're Gutted
23 October 2018, 12:26
Snapchat Trophies are a thing of beauty and people work seriously hard to get them, however the new Snapchat Halloween Trophy is fake news.
We all know that Snapchat Trophies are addictive and we've been busy teaching you how to unlock them all - but we were disappointed to find out that the much talked about Snapchat Halloween Trophy is fake.
> 80+ Of The Biggest Celebrities You Really NEED To Add On Snapchat Today
Like us, you may have been sent a tonne of snaps from your friends who thought they'd receive a nice Halloween pumpkin trophy after sending the following message to 50 people, but it turns out that's a lie.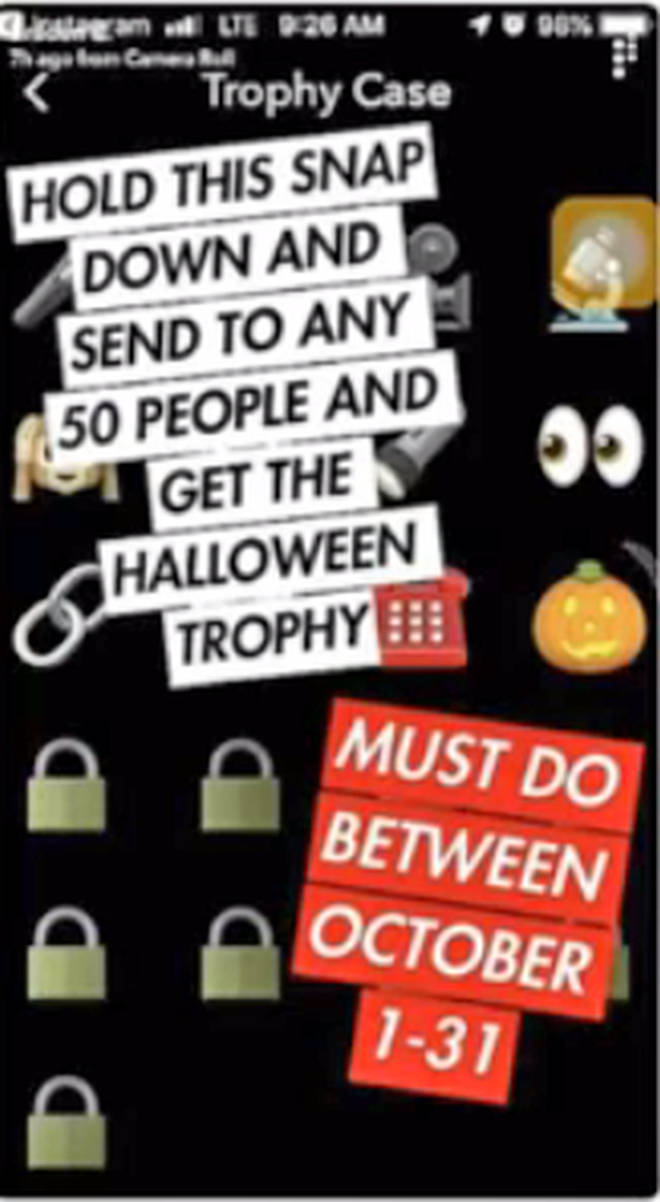 The fake news Snapchat reads, 'Hold this snap down and send to any 50 people and get the Halloween trophy. Must do between October 1-31'.
Sending the snap on to 50 people will literally do nothing and if anything it'll just make people want to unfollow you for spamming them with fake news.
There are plenty of other Snapchat Trophies which you can actually unlock that are 100% real and we're still trying to get them all, so maybe double check 'new' trophies online before you spam your mates.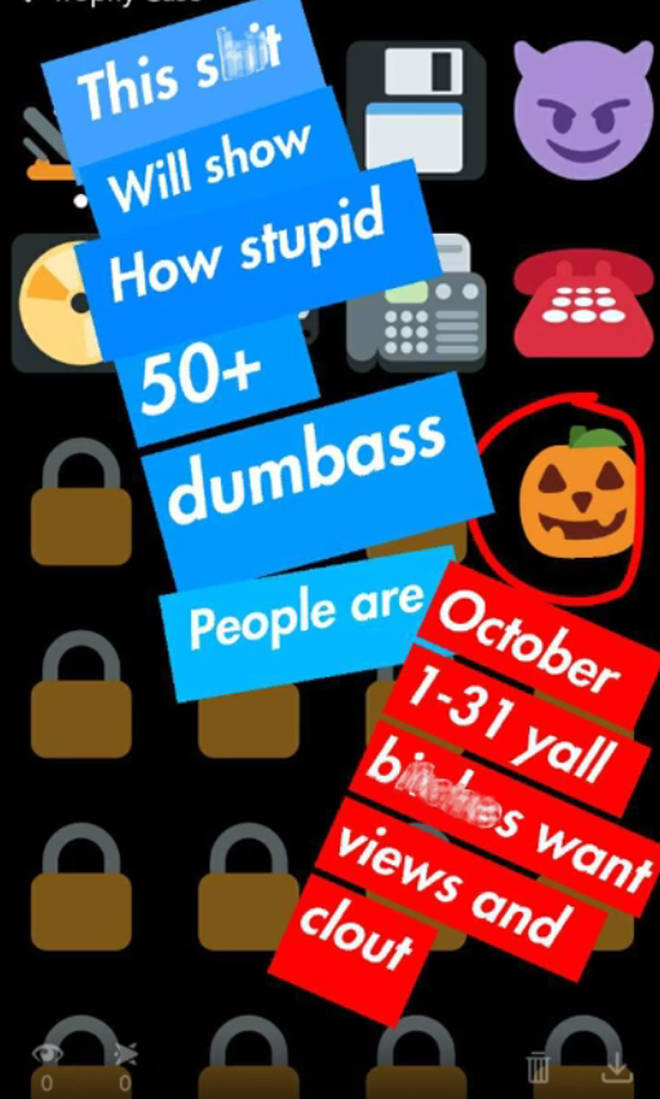 Kylie Jenner recently took to Snapchat to reveal that she's been talking about baby number two with boyfriend Travis Scott and even claimed that she's thought of names.
As a huge lover of both Halloween and Snapchat, we wonder if Kylie got spammed by the fake Snapchat Halloween Trophy?
One thing is for sure though, we won't be getting fooled by a trick like this any time soon!
> Want Tickets To Capital's Jingle Bell Ball Before Anyone Else? Download Our App Now To Access Pre-Sale!