People's Realistic Google Reviews About 'Holidays' To Skull Island Are Hilariously Believable
17 March 2017, 11:27 | Updated: 4 December 2017, 11:10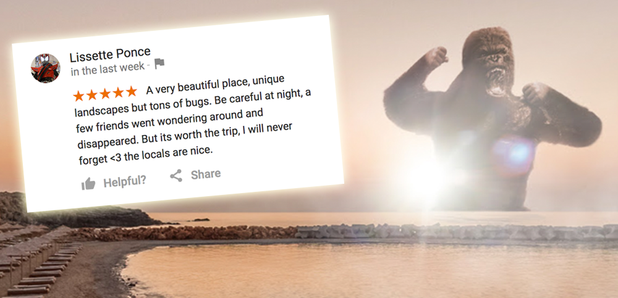 These are genuine MUST read reviews!
Ok let's just start this by saying one thing. Yes, we know that Skull Island is not a real place and yes, we know that it's been added to Google Maps as a promotional piece for the new Kong: Skull Island film.
So now we've got that out of the way, let's just dive in and laugh our faces off at some of these hilarious reviews.
It seems that people are much more creative with reviews about imaginary places than they are about actual hotels they've visited and holidays they've been on, because some of these are top class.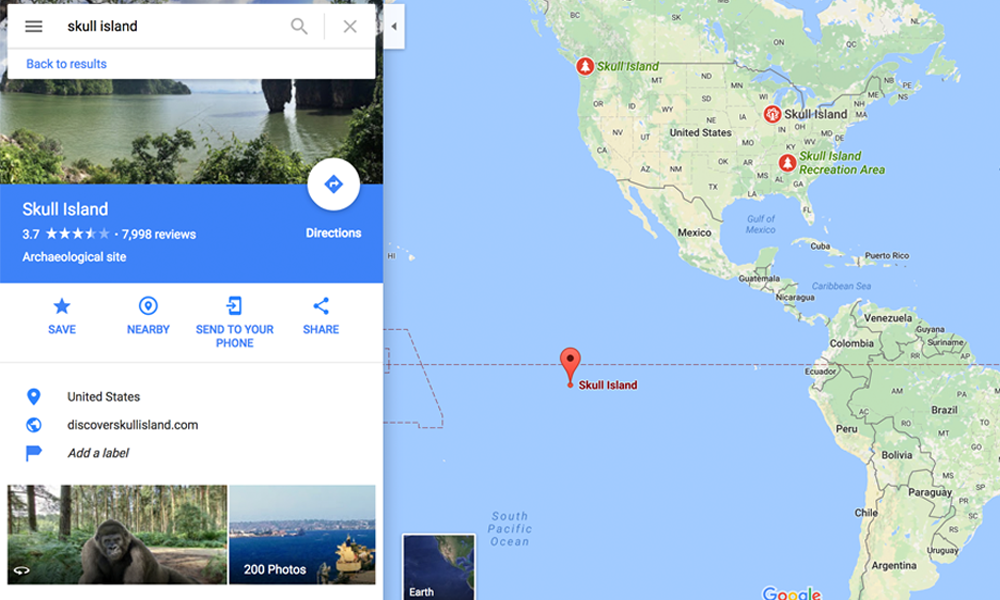 You can find Skull Island located in the centre of the Pacific Ocean, off the West coast of South America and when you look at the reviews of people's experiences there, you'll be able to build a picture of exactly what it's like for yourself.
Chiver Ray gave the island 5 stars in his review, writing, "Don't let the name fool you, this tropical island was made for family travel. Security is outstanding, never have I met a protector of a space be so passionate about his work. So passionate, that locals hail their protector as king, though if you get on his good side, he'll let you call him Kong. While I recommend visiting the island with your family, you may want to first visit solo so you can stake out the perfect spot for camping."
Another reviewer, Anna A comented, "Great place to take your in-laws! I highly recommend this island if your dealing with in-law drama. Invite them along for the Ape feeding zip line adventure!! **tip send them down the zip line 1st** you then can leave refreshed with a feeling of more freedom and less drama. Happy Travels"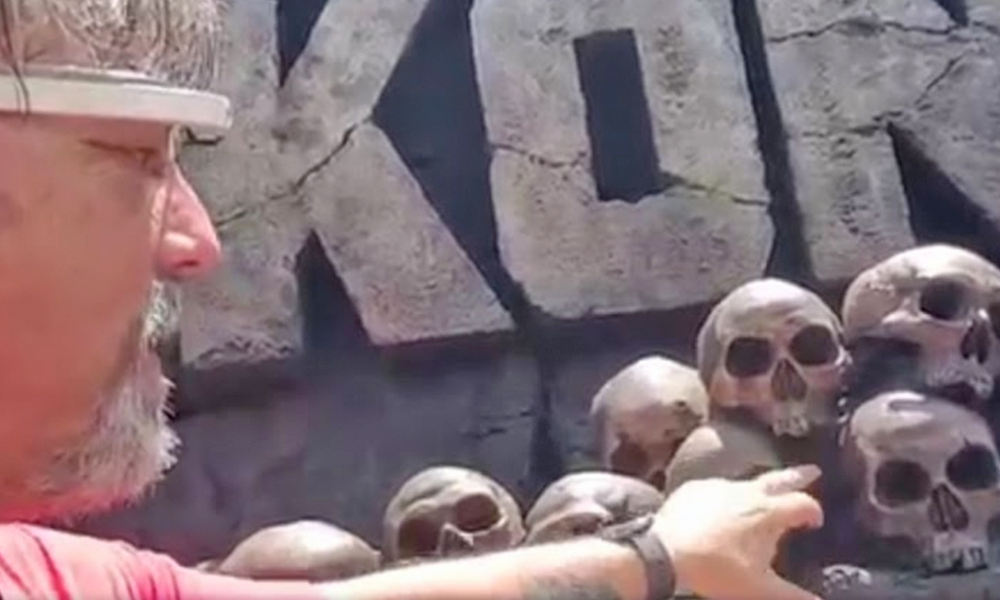 A further reviewer, Ponchy Monchy, stated, "Fantastic place to visit. Made at home by the locals. Wildlife was amazing, but ate 3 people from our group. Locals seemed to think this would bring them luck which I thought to be quaint. I'll be revisiting next year."
There's plenty of 'tourist ohotos' alongside the reviews too, so they've really gone all out with this!
Great work guys.
You may also like...