Sex Education Season 4: Release Date, Trailer, Cast & All The Info
5 September 2023, 17:23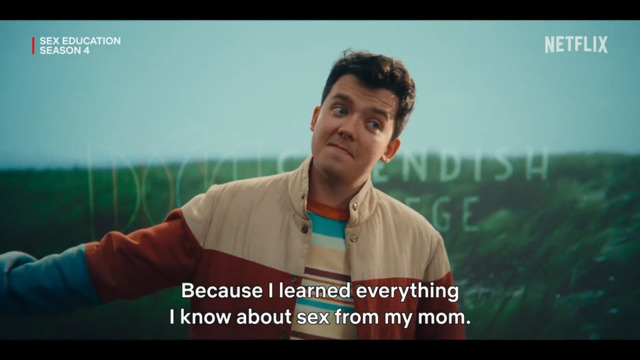 Sex Education season 4 confirmed as show's final season
Everything we know about season four of Netflix's hit series, Sex Education.
Sex Education season 4 is officially on its way to Netflix in a matter of weeks and will be released at the end of September.
The brand new trailer for series four – which comes out on 21st September – has been released and shows Otis blundering his way through a talk about how he's become a sex therapist.
Season 3 followed Otis, Maeve, Isaac, Eric and the rest of the gang through their fight against the headmistress' new rules but things take a more dramatic turn on series four, which is the final series of Sex Education.
Sex Education series four will see the students move on to Cavendish College, with Maeve seemingly in the US after deciding to use the money her mum left her to join the education program.
But when is season 4 of Sex Education coming out and what's going to happen in the new episodes? Here's everything we know...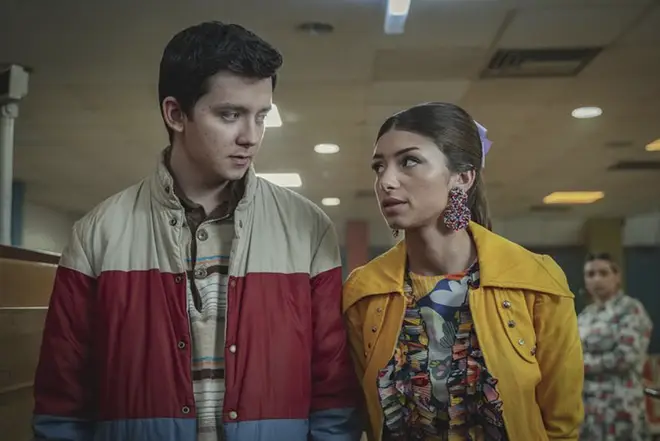 What is the Sex Education season 4 release date?
Season 4 of Sex Education comes out on Netflix on 21st September in what will be the last series in this iconic TV show.
Series four will see the cast graduating high school and moving on to college, with Maeve finding her feet in the US, and marks the final season of the show after four years.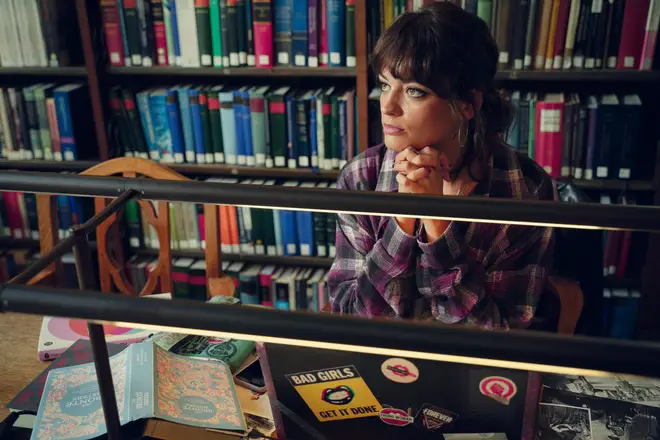 Is there a trailer for Sex Education series 4?
There is a trailer for Sex Education series four! You can watch it at the top of this page.
In the trailer, Otis is seen introducing himself to a bunch of students at what looks like a college, telling the group: "I spend a lot of my free time thinking about sex," much to the horror of his friends.
He puts his foot in his mouth even more when he says: "Because I learned everything I know about sex from my mum," leading Eric to scream: "For goodness' sake, tell them you're a sex therapist!"
We also see Otis' mum with her new baby after she prematurely gave birth at the end of series three.
Who's in the cast of Sex Education series four?
The usual cast return to Moordale High for the last series of Sex Education. Here's who's expected to return:
Asa Butterfield as Otis
Gillian Anderson as Jean
Ncuti Gatwa as Eric
Kedar Williams-Stirling as Jackson
Connor Swindells as Adam
Aimee Lou Wood as Aimee
Emma Mackey as Maeve
Alistair Petrie as Michael
Mimi Keene as Ruby
Patricia Allison as Ola
Chinenye Ezeudu
Samantha Spiro as Maureen
What happened in Sex Education season 3?
Season 3 of Sex Education ended with Maeve deciding to move to the US to continue her education overseas after telling Otis (after they kissed!) that she doesn't want her big move to mean the end of their friendship.
Jean gave birth in the final episode but Otis and Jakob are left fearing for her life after she lost a lot of blood due to birth complications. Otis confesses he doesn't want to live with his dad is anything should happen to his mum.
Thankfully, Jean is returning in season four with her new baby girl, after finding out the DNA results from her daughter's paternity test and being surprised. Fans will find out in season four what her shock was all about.
Meanwhile, Moordale High School must close down after running out of funding, meaning the students have to find another place of education for their final term at school.
The season also sees the end of Eric and Adam's relationship, with Adam heartbroken that Eric seemed okay with the decision.
Listen live to Capital, and catch up on any shows you missed, on Global Player.