Charlotte Crosby's Ex Is About To Join Geordie Shore & Gaz Will Be Furious
22 November 2016, 17:21 | Updated: 4 December 2017, 11:10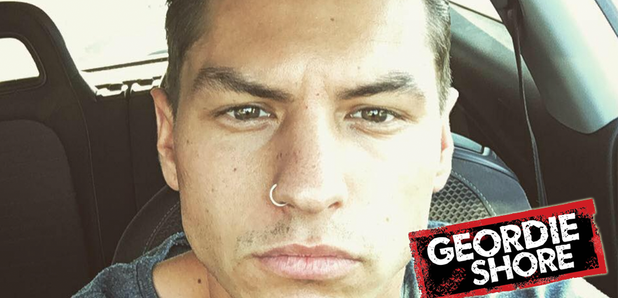 The last time Charlotte's ex Sam saw Gaz it didn't exactly end well...
There have been a number of new editions to the Geordie Shore house over the last week or so.
As some of our favourites leave, we're given new blood to entertain us by partying in Tup Tup Palace.
But one new edition is certainly going to make current show fave Gaz Beadle a little bit miffed.
Sam Bentham dated Gaz's ex and former Geordie Shore star Charlotte Crosby briefly back in 2014, however he also appeared in an episode of the show back in series 12 kissing Charlotte after a night out.
Even though Gaz was dating Lillie Lexie Gregg at the time, he still wasn't happy about seeing his ex tash on with another lad, so he pranked Sam by giving him some jelly babies which were covered in chillies!
At the time, Gaz commented, "Never ever neck on with MY Charlotte, because that's what you f***ing get."
So we're pretty sure the news that Sam is joining the cast of Geordie Shore might not please Gaz too much then!
Some of the new cast members have already been spotted out partying with the much-loved characters from the show, but Gaz has quickly spoken out about how they may not be around permanently.
Gaz said, "Yes, there might be a few new faces on nights out with us, but that doesn't mean they're staying forever. Maybe they'll stay for a day, maybe they'll stay for the next series – nobody knows."
Well let's see what fireworks this new arrival will create then.
Roll on the next series!
You may also like...