Sabrina Carpenter Held A Therapy Session Mid-Concert & Everyone's Obsessed
29 March 2023, 15:05
Sabrina Carpenter turned her latest concert into a therapy session as a front-row fan turned to her for dating advice.
Sabrina Carpenter never fails to put on a show but during her most recent concert she opened up the conversation to the audience and it didn't disappoint!
The 23-year-old singer returned to the road earlier this month to continue to promise her record, emails i can't send: fwd, as per usual, plenty of show-stopping moments have been making their way onto TikTok.
Charlie Puth And Sabrina Carpenter's Upcoming Collaboration Has Already Broken The Internet
One unforgettable night of tour was when a crowd member turned to Sabrina for some dating advice, and forever a thoughtful pop star, she took time out of her set to test out her therapist skills.
It all began when a front-row fan held up her phone displaying a number, the 'Nonsense' songstress said: "What's this, is this a phone number? Of who?"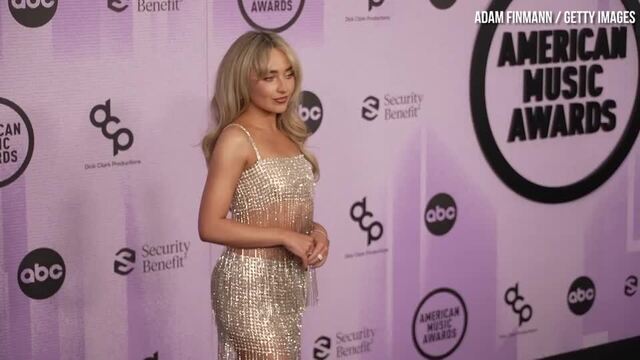 Sabrina Carpenter stuns at the AMAs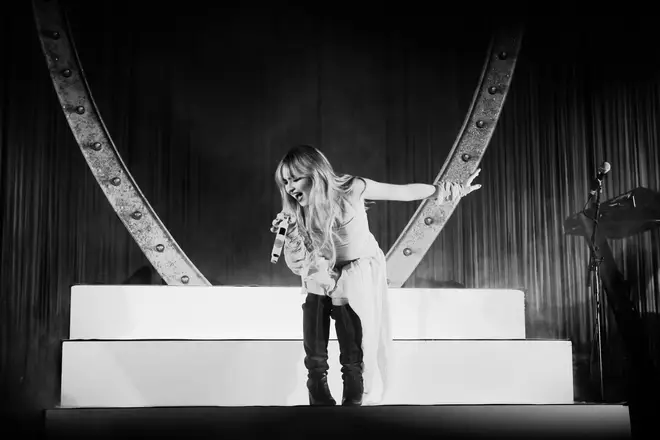 The girl revealed it was the digits of the boy she was dating and without missing a beat Sabrina replied: "Don't text his a**."
The pop star then crouched at the front of the stage and held the microphone out so the fan could tell the entire audience about her love life; a video of the moment has since gone viral on TikTok.
The lucky concert-goer went into great detail about the trials and tribulations of modern dating and had the whole venue in gasps, all whilst Sabrina nodded along.
She delivered many hilarious one-liners but we recommend you watch the clips to get the full hilarious experiences, she started of her speech by saying: "And they was like, 'Oh what type of girl are you looking for?' and he describes me!"
"So then we started hanging out you know we in the dorms, you know," she explained, "He was making the first moves, not me, right?
"Then, I was like let's get down to business," to which Sabrina chimed in, "You were ready, it was time" – we love a supportive queen!
The fan revealed that when she asked the boy in question to define the relationship he said: "I'm trying to find myself."
The venue erupted into boos and Sabrina seemed utterly speechless as the crowd went crazy; multiple clips have been shared online since and everyone is equally obsessed with the vocal gig-goer.
> Here Are All The Ways You Can Listen To Capital