Saara Aalto Is Set To Become A Judge In The First EVER Series Of X Factor Finland
13 June 2017, 14:15 | Updated: 4 December 2017, 11:10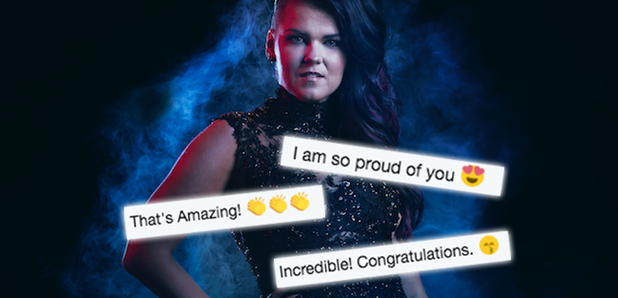 Fan favourite Saara Aalto is due to be one of four judges on the show despite living in London.
Just one single year since Saara stole the hearts of the British public with her incredible vocal performances, the Finnish star is set to become a TV regular on the launch of X Factor Finland.
EXCLUSIVE: 5 After Midnight Reveal Details Of Heated X Factor Fight With Honey G
Saara revealed, "I believe I will be a good mentor. I find it wonderful to inspire people, to help them live their lives and find their own potential. It's my strength."
She added, "I want my singers to really enjoy being on stage and be really self-confident."
Auditions for the show start in September with the show airing in Spring 2018.
Saara is expected to make an announcement of her debut international single this summer after being spotted working with production teams Xenomania & Biffco.
When I auditioned the X Factor UK last May I never thought I'd end up being a judge on the X Factor Finland only a year later! @XFSuomi pic.twitter.com/zmJ6RcznE6

— Saara Aalto (@saaraaalto) June 13, 2017
WATCH: 5 After Midnight Chat Hype For Their New Tune 'Up In Here' And Twitter Was Totes Here For It
Fans swamped Twitter to congratulate their X Factor fave:
congratulations you deserve it

— X Factor Squad (@mattsbodyguard) June 13, 2017
Incredible! Congratulations.

— Michael Teacy (@megamouth_88) June 13, 2017
I am so proud of you

— KatyCat (@Perrryfan) June 13, 2017
FYI...if you haven't seen 5 After Midnight's incredible #CapitalSTB debut performance then get on it NOW!