Ryan Reynolds Has Pretty Much Confirmed That Our Favourite Actor Is Going To Be In Deadpool 2, FYI...
18 January 2017, 13:01 | Updated: 4 December 2017, 11:10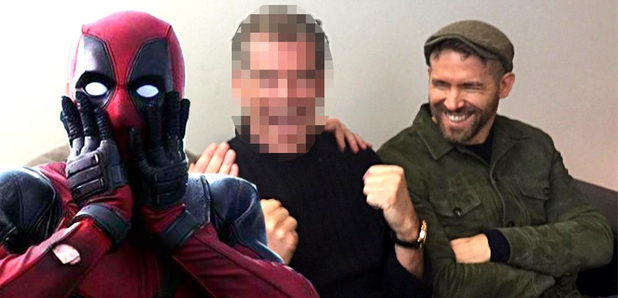 We were worried that the sequel wouldn't be half as good as the original Deadpool. We're not worrying anymore.
Ryan Reynolds' Deadpool is one of those soppy, cutesy movies that involves rainbows, sunflowers and - most importantly - horrifyingly gruesome death by swords. Obviously.
While Deadpool 2 isn't expected to be in cinemas until late-2018, Ryan's caused pretty much every single human on the planet to go into a frenzy, when he hinted that actual Bond; James Bond, himself - Pierce Brosnan - might be making an appearance in the sequel.
If we could, we'd do some Deadpool-style celebratory swearing right now... But we can't. Soz.
The 'Green Lantern' comic actor shared a photo on Instagram with himself, fellow X-Man Hugh Jackman and in the middle - completing their see no evil, hear no evil, speak no evil snap - was Pierce Brosnan.
While it might just be three acting legends chilling together, we're kinda-slash-really, really, really, REALLY hoping it's more than that. Y'see, Ryan Reynold's Deadpool and Jackman's Wolverine are from the same cinematic universe; having both appeared in X-Men Origins: Wolverine together. (But the less we talk of that Deadpool, the better.)
Brosnan is rumoured to be playing time-travelling mutant Cable. And if you need more evidence, the co-writer Paul Wernick recently said "So with Cable, he's got such a convoluted past, and such a convoluted origin story that I think we're going to try to leave that, not mysterious, but there are a lot of twists and turns, cloning and all this stuff where you go, 'Oh my God. How do we get that across in a two-hour movie?"
The name's Ble. Cable. (Okay, we tried. Let us have that one, please.)
Pic: Twitter
You May Also Like...