The 'Dad' Responds To Magic!'s 'Rude' – And It's Even More AMAZING Than It Sounds!
16 July 2014, 13:48 | Updated: 4 December 2017, 11:10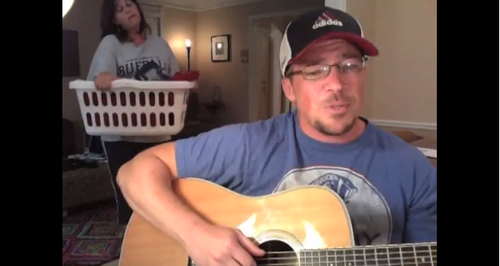 Magic's 'Rude' has been stuck in our heads for weeks, but the response from the 'dad' in the song is just INCREDIBLE!
If you liked the original version of Magic's 'Rude' you will LOVE the dad's response!
This summer's catchiest song sees the frontman of Magic!, Nasri Atweh, trying to ask a disapproving dad for his permission to marry his daughter - without much luck.
The amazing response – created by Benji and Jenna Cowart – is sung from the view of the father who has been approached by a waster trying to get with his daughter.
With lyrics including, "Why you gotta call me rude, I'm doing what a dad should do, keep her from a fool like you. And if you marry her anyway, marry that girl, I'm gonna punch your face". Ah.May.Zing.
There's also a woman carrying laundry up and down at random points of the video too, which is nice.
You may also like...