Busking Gone Wrong! Roman 'Serenades' Members Of The Public And Gets A Frosty Reception
2 May 2015, 17:58 | Updated: 4 December 2017, 11:10
Wondering what it's like to perform in front of thousands of fans, Capital's Roman Kemp took to the streets of London to try his hand at busking... In his own unique way.
When you can't afford to hire out Wembley stadium, take your music to the fans, it's what all the greats do! We've seen the likes of Jessie J, Ed Sheeran and Nick Jonas all perform to hordes of people on the streets, and if it's good enough for the A List then it's good enough for Capital's Roman Kemp.
Watch as Roman and his ucalaly serenade the good folk of London town. And when we say serenade, we mean horrify! Sorry Roman.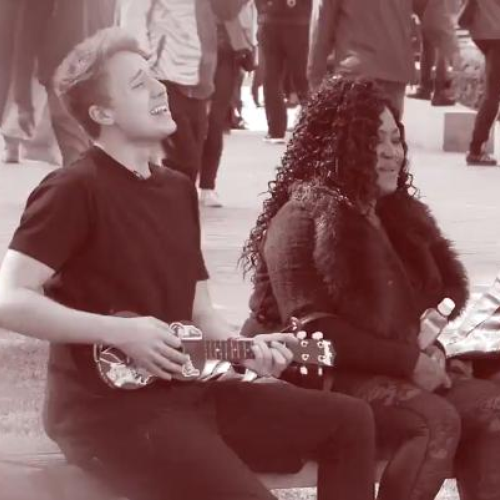 Watch Nick Jonas try his hand at busking, no where near as epic as Roman's though we have to say Nick.