Riverdale Season 2: What We Know So Far Incl. Release Date, Cast & Spoilers
9 August 2017, 17:26 | Updated: 4 December 2017, 11:10
Here's everything we know so far...
Riverdale is returning for season 2. YES.
And whilst we still haven't finished the first season, we are delighted that this isn't the last time we'll see the gang.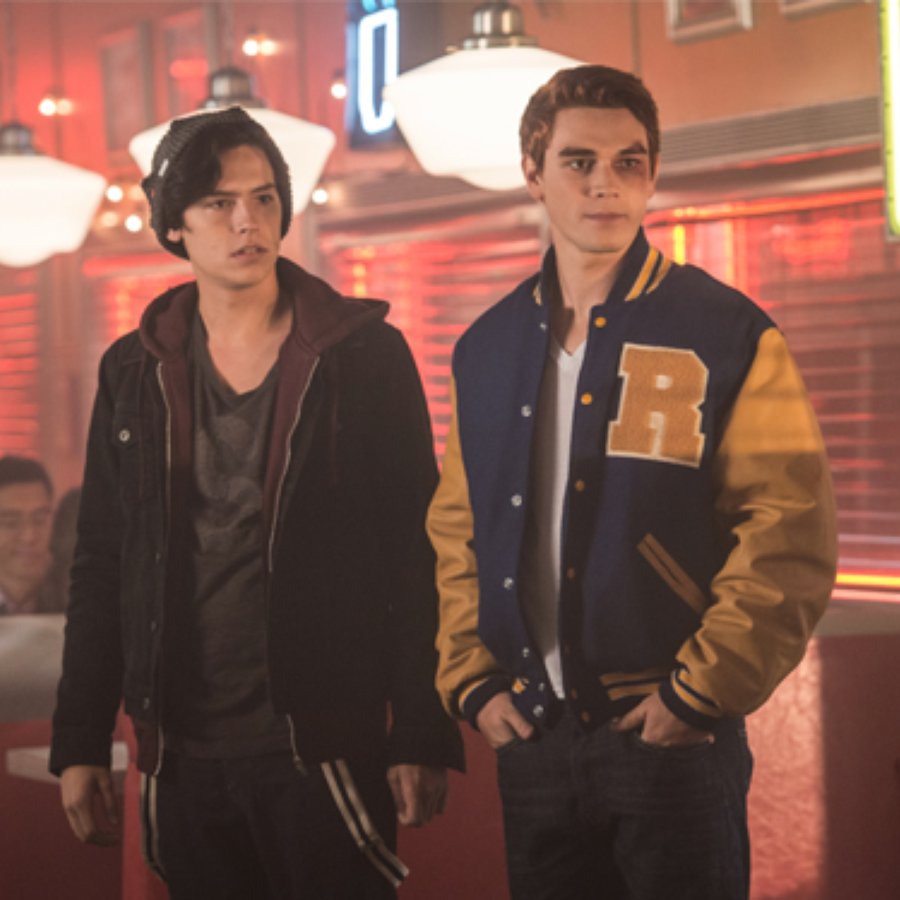 But with some cast already confirmed not to be returning, here's what we know about the next season so far.
Release Date.
Riverdale season 2 is set to arrive on October 11th at the new time of 8pm. It's regular slot of Thursdays at 9pm has been taken by Arrow.
The cast are officially back together and have just finished their first table read! Season 2 is INCOMING.
The first table read of #Riverdale Season 2 was today! pic.twitter.com/eplMAqbOX0

— Archie Comics (@ArchieComics) June 21, 2017
Spoilers.
It's a popular fan theory that Jason actually turned into a zombie when he travelled to Greendale before he was found later on with a gunshot wound to his head. Series show runner, Roberto Aguirre-Sacasa has revealed that "there's a chance that happens. Ultimately we ended up starting with a more grounded, less supernatural version because we thought we could always go there, but if we started there, it would be hard to take that away".
In true Hollywood for, Roberto could not confirm or deny anything but did reveal that fans can expect a big genre change for season two. "Afterlife or not, there will definitely be a big genre element to season 2. It's going to make people go, 'They're not really doing that, are they?".
Cast.
The main cast all tweeted about how happy they were that the show had been revealed for a second series but most recently it has been confirmed one person will NOT be returning.
Ross Butler's role of Reggie is set to be recast due to his "other commitments". Many fans have speculated that this adds fuel to the fire about a second season of '13 Reasons Why' in which Ross plays Zach.
UPDATE (4th May 2017):
Fans are still hoping that Sabrina Spellman - aka Sabrina The Teenage Witch - will pop up in Riverdale at some point. And with the magical teen a part of the Archie universe, it's not totally out of the realms of possibility.
On top of that, it's not totally one sided from fans because executive producer Roberto Aguirre-Sacasa has teased that there's "absolutely a universe where Sabrina pops up in Riverdale or one town over in Greendale"... so YES. T
his announcement has gotten fans very excited and they've even begun speculating who they'd like to play the role.
And the lucky lady is… Dove Cameron!
There's even a hashtag going round to support the campaign! How cool would that be?
Sabrina Spellman played by Dove Cameron. Already played a badass purple haired witch.
And she loves black cats. https://t.co/HnrZbJkaNm

—(@xTudorQueen) March 8, 2017
@brinaobrien @RiverdaleWriter @CW_Riverdale what about Dove Cameron as Sabrina? pic.twitter.com/hOIFtioHcl

— (@shieldmaidenrol) March 12, 2017
dove cameron as sabrina the teenage witch; a concept i would die for

— kaitlyn (@aIecsbanes) May 1, 2017
Trailer.
Considering season one is still being aired, there isn't a trailer for season two. However, some shows show a sneak peek of the next season at the end of the finale episode so… fingers crossed!
You May Also Like...