Riverdale's Jughead Reportedly Slammed The Show On Social Media Over Its Apparent Lack Of Photoshop Ability
24 August 2017, 14:46 | Updated: 4 December 2017, 11:10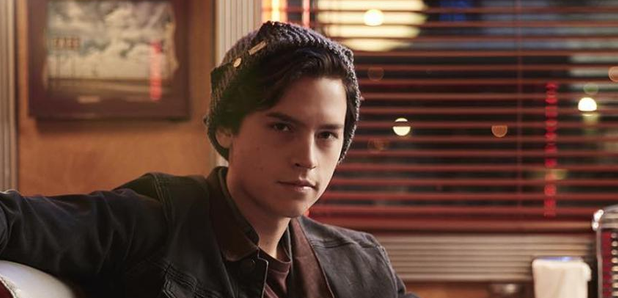 Someone on the Riverdale social media team is in trouble.
Whilst we're loving Cole Sprouse's role as Jughead Jones on Riverdale, it seems that the actor himself has a bit of an issue with some of the marketing material.
The former Suite Life of Zack And Cody actor apparently took to Twitter to throw some major shade at the season 2 poster of the hit TV show, but no one is completely sure why.
> There's A Fan Theory That Netflix TV Show Riverdale Is Heading For A Zombie Apocalypse But We Really Hope It's BS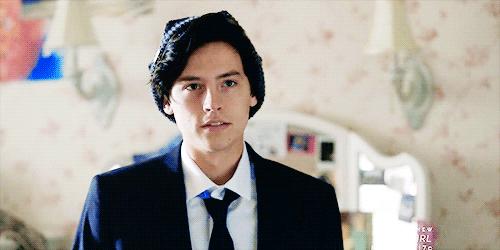 According to fans, the actor responded to the new poster - which features the cast in front of Pop's Diner (except the light up letters are creepily not working and instead spell, 'DIE').
Keep your friends close. Your enemies closer. #Riverdale returns Wednesday, October 11 at 8/7c only on The CW. pic.twitter.com/OoYgm8gUyV

— Riverdale (@CW_Riverdale) August 23, 2017
Cole is reportedly said to have wrote, in a now deleted tweet, "I'm willing to help finance the necessary Photoshop lessons for whoever keeps making these. HMU".
Now, to us, we can't really see anything wrong with it but regardless of deleting his tweet, the internet (and die hard Riverdale fans) never forget:
Cole's facial expression while tweeting this pic.twitter.com/fKxTgyxF1f

— (@xApokalypse) August 23, 2017
My Photoshop skills are better than yours so @CW_Riverdale i volunteer

— angel • ia bc school (@baddielodge) August 23, 2017
I'm certified in Photoshop hmu

— emily (@FlourishNBlottz) August 23, 2017
Is this backlash because they didn't Photoshop the dark circles under your eyes? pic.twitter.com/UKvwlrcUI6

— Kota Kovic (@nottodaykota) August 23, 2017
August 23, 2017
that person got burnt like Thornhill

— Emily stans Lili(@emilyylittlemix) August 23, 2017
However, one thing he did love was the trailer for season 2, which he's retweeted. Check it out: