The Stars Pay Tribute To The Late Richard Attenborough Who Has Died Aged 90
24 August 2014, 23:00 | Updated: 4 December 2017, 11:10
The award-winning director and founder of Capital Radio died at lunchtime on Sunday.
The stars are tonight paying tribute to the late Sir Richard Attenborough who has died at the age of 90.
The award-winning director who was born in Cambridgeshire in 1923 has championed the British film business for more than 60 years as an actor, director and prolific movie-maker.
Sir Attenborough was also the very first person to present live on Capital Radio when it began broadcasting on the 16th October 1973. He also founded our first Capital charity, 'Help A London Child'.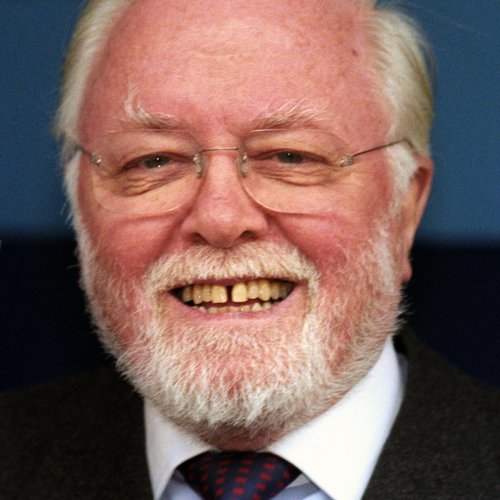 Prime Minister David Cameron paid tribute to Lord Attenborough in a statement which read: "His acting in Brighton Rock was brilliant, his directing of Gandhi was stunning - Richard Attenborough was one of the greats of cinema."
Current Founder and Executive President of Global Radio (Capital FM) Ashley Tabor has also paid tribute.
Very saddened to hear of the death of Richard Attenborough. He started @CapitalOfficial and steered it through.....

— Ashley Tabor (@ashleytabor) August 24, 2014
.....some very tough times in the early days. You will be missed, sir. My thoughts are with his family and friends. RIP

— Ashley Tabor (@ashleytabor) August 24, 2014
Capital Radio's Richard Park chats about the late Sir Richard Attenborough...
Richard Park Speaks About The Death Of Richard Attenborough
Listen to Sir Richard Attenborough making the first transmission on Capital Radio below..
His acting in "Brighton Rock" was brilliant, his directing of "Gandhi" was stunning - Richard Attenborough was one of the greats of cinema.

— David Cameron (@David_Cameron) August 24, 2014
Gutted to hear that Richard Attenborough has died. Really sad.

— Tom Fletcher (@tommcfly) August 24, 2014
RIP pic.twitter.com/gRHtzEuZ0m

— example (@example) August 24, 2014