Ray J's Left The Big Brother House, He's Threatening To Sue Producers & We're Just So Confused
11 January 2017, 07:50 | Updated: 4 December 2017, 11:10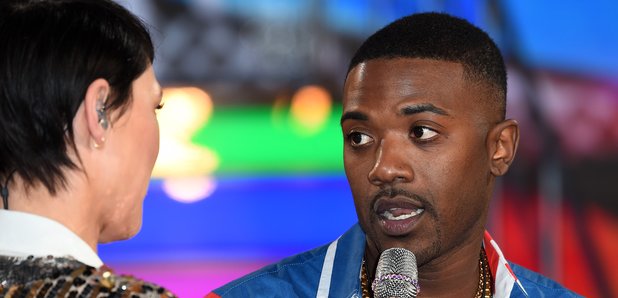 Ray J has threatened to sue 'Celebrity Big Brother' producers if they don't put him back in the house.
The 'Sexy Can I' hitmaker was ejected from the show after complaining of tooth problems and he claims he is currently fighting producers to let him back onto the show.
In a video call with TMZ, he said: "I have a bad tooth problem and I've been doing this show, 'Celebrity Big Brother', in London for about seven and a half days now. I've been complaining about my tooth for three and a half days. It got to the point where some of the housemates in the house felt like I was being ignored. We took petitions to say we're not doing anymore tasks until Ray J's tooth gets fixed.
Picture: Getty
"I've got a cracked tooth where I need a filling fixed. I've got a gum coming over my other tooth and I'm in a lot of pain. So after three and a half days with all this pain, they decided to take me out but I blacked out. I end up in the hospital. For 45 minutes, they give me some nutrition and I eat some McDonalds and I'm cool, I'm literally fine.
He continued, "I don't even care about my tooth, put me back in the house and let me work. This isn't right. It's wrong bro, it's wrong. I'm going to drive myself to the dentist and get my tooth fixed and then pull back up to the house and try to get back in."
Ray J has left the Celebrity Big Brother House #CBB pic.twitter.com/Z1ChKgaUh2

— Big Brother UK (@bbuk) January 10, 2017
The 35-year-old singer claimed producers ignored his complaints of a bad tooth for three days. Surely in 2017 TV producers can't just 'ignore' one of your cast's welfare?! We have far too many questions.
Asked if he is considering suing, he said: "I'd never like to do that because I'm a producer as well and I like to be on the same page with everybody. But this is just not fair and if I have to take those precautions, I will."
Perhaps the truth is he just really wanted a McDonalds? Got himself a Big Mac, perked up a bit and he's ready to go back in... Who knows. Either way, we're hooked!
You May Also Like...