OMG! The Princess Diaries 3 Is Actually On The Cards & We're ALL So Ready For It
31 July 2017, 11:44 | Updated: 4 December 2017, 11:10
The long awaited return of Princess Mia Thermopolis!
Somehow, it has actually been 16 YEARS since the classic Disney comedy hit the screens featuring a then 19 year old Anne Hathaway and screen legend Julie Andrews.
> Only A REAL Mean Girl Will Get 100% On This Quiz On Mean Girls' Most Iconic Quotes
Followed by a sequel three years later and adored by millions around the world, it finally looks like we're going to see the return of our favourite princess!
Chatting to E, the author of the novels, Meg Cabot, explained how something could actually be in the pipeline: "Who knows? It could happen, as we say."
When asked about potential plot lines, Cabot answered, "I would love to sit and talk about it, but I can't. I'm not allowed. But it's really more following the movie than the books, so if she—the last version I read, she definitely did not find out that she has a biracial younger sister … which I personally would've thought was hilarious, but that was not the direction they were going."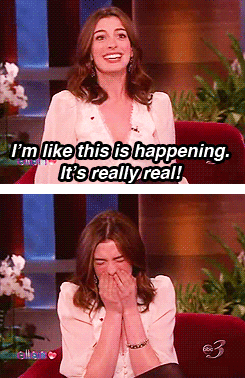 > You know we've got this epic app which means YOU can control the radio right? Get it now!
Julie Andrews had previously confirmed that Anne Hathaway has already expressed her interest in reprising her role. Speaking to Buzzfeed she claimed, "Anne's very keen to do it. I would very willingly and happily do it."
She added, "Annie had an idea that she wanted to pursue about it, and I'm all for it, so if she'd like to…"
As you'd expect, fans already can't get enough of the news!
PRINCESS DIARIES 3 OMG HEART BE STILL

— kamila (@kamilasolihin) July 31, 2017
The Princess Diaries 3 is so happening. I'm booking a flight to Genovia

— kman (@krnmyns) July 31, 2017
Yes to The Princess Diaries 3!!!!!

— margaret (@margaretclariza) July 31, 2017
Have you seen this Ariana throwback video of her absolutely nailing a Mean Girls scene word for word?!