One Of The Old Pretty Little Liars Villains That We Loved To Hate Is Returning To Shake Things Up
23 August 2016, 15:53 | Updated: 4 December 2017, 11:10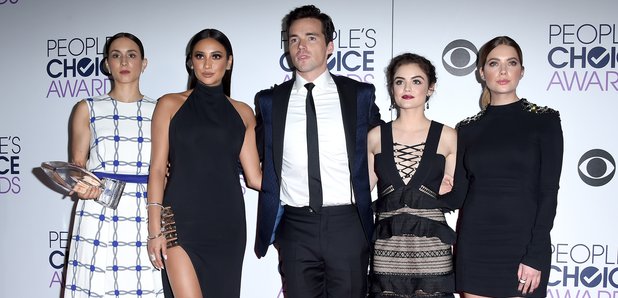 O.M.G.
We're not sure that we can cope with much more drama on Pretty Little Liars.
Already this season we have had murder, engagement, break-ups, hook-ups… you name it, it's happened.
But it seems that the drama isn't stopping there.
An old favourite, Dr. Wren Kingston, is set to return to Rosewood and we're 100% sure that his arrival is going to mean drama.
Julian Morris is set to return to our screens as the handsome doctor and husband of Melissa Hastings, Spencer's sister. But, then there is also the fact that Spencer and Wren hooked up a while back…
We told you - drama.
His return comes as Pretty Little Liars' future remains in question. Creator of the show, I. Marlene King confirmed that this season - series seven - will serve as the "beginning of the end".
Us? Crying? Nope.
Wren's character was one of the originals in Rosewood and he made his debut appearance back in the pilot episode of the show so we cannot wait to see what he has in store.
You May Also Like...