EXCLUSIVE: One Of The Pretty Little Liars Girls Felt 'Betrayed' That Troian Bellisario Kept The Biggest Secret Possible From Her
28 July 2017, 14:52 | Updated: 4 December 2017, 11:10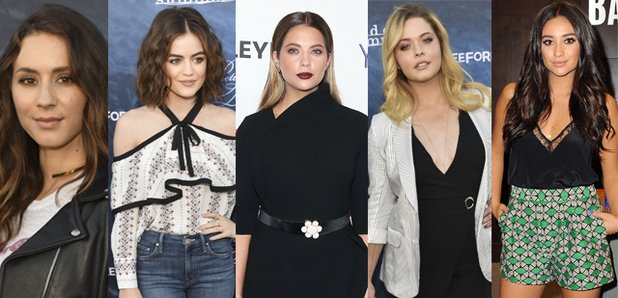 How the other Liars found out about Alex is potentially the funniest thing you'll hear today.
The finale of Pretty Little Liars was possibly the best thing that we've ever watched.
Not to mention how surprising it was - who saw Alex coming, hey?!
> EXCLUSIVE: Pretty Little Liars' Troian Bellisario Fangirling Over Harry Potter's Tom Felton Is Something We're Not Sure We Were Ready For It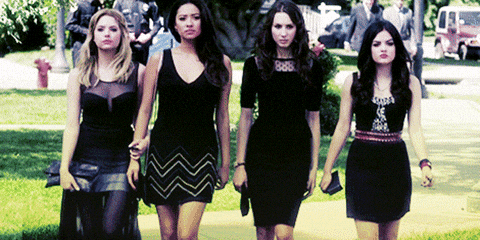 Well, it turns out, one person knew all along what was going to happen and had to keep the biggest secret in TV.
Troian Bellisario, who played the wonderful Spencer Hastings, also landed the role of her evil twin, Alex, in a plot twist that shocked fans worldwide.
On keeping the big secret from the rest of the cast, Troian revealed to Capital that "when she [director, Marlene King] told me the plan for Alex, she was like 'don't get too attached, the studio might not go for it".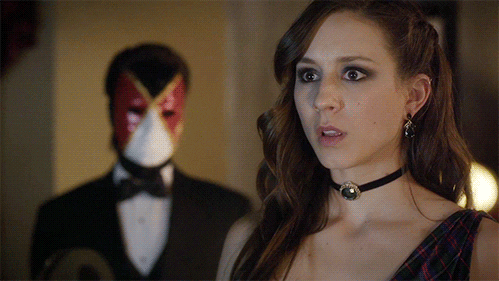 HOW WERE THE STUDIO NEVER GOING TO GO FOR IT? It was arguably the biggest surprise of the entire series - and that's saying something.
But, we're not gonna lie - when you're spending as much time with a group of girls as Troian was with Ashley Benson (Hanna Marin), Shay Mitchell (Emily Fields), Lucy Hale (Aria Montgomery) and Sasha Pieterse (Alison De Laurentis), surely that secret can begin to become a bit of a burden.
"I had a really good motivation because I definitely wanted to play Alex as a character. So I was like, 'there's no way I'm going to let this get out'", she revealed. Continuing that she actually found it "really funny" because she "just sort of maintained that I was one of the people that didn't know", we simply HAD to know when she finally let the secret slip.
"We were all just sitting around on a night shoot and everyone was just kind of chatting between takes and I think Lucy was like, 'does anyone know what's happening?' and everyone was like, 'no, I don't know'", she explained.
Troian then revealed that she just came out with it: "I was just like, 'yeah [I know what's going on]' and they all kinda looked at me and I was like 'no, I don't know!' before they were like, 'oh my god, Troian totally knows!'."
It turns out though that the secret didn't go down too well with one of the Liars in particular: Ashley Benson.
You might remember a heartbreaking scene where her character, Hanna, was trapped in a torture chamber and she had a vision of Spencer. Well, turns out… that was not Spencer.
"The first scene as Alex that I ever did was the scene when Hanna wakes up in the torture chamber", Troian told us. Apparently, upon finding out this information, Ashley exclaimed, "I feel so betrayed!".
Fear not though, it seems that the girls have made up because Troian also told us that "Ashley was watching it [Troian's new movie, 'Feed'] the other night" and that the girls as a whole have been really supportive.
So, they continue to be the ultimate BFF goals.
Troian's new film, 'Feed', is available to watch and download now from iTunes.
Watch a snippet of the film here...