7 Of The BIGGEST Feuds In The Celeb World... And The Make-Ups That Followed Them!
30 May 2016, 06:00 | Updated: 4 December 2017, 11:10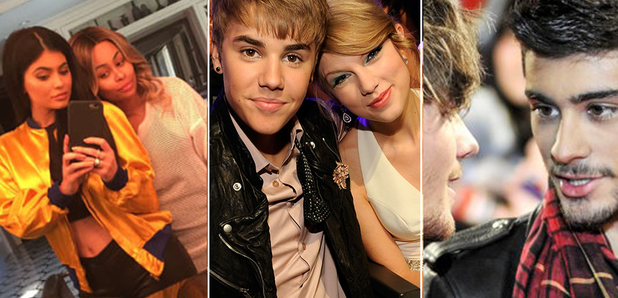 Sponsored by the new movie Warcraft: The Beginning, join us as we take a look at some of the most surprising celeb spats over the years... and some their even more surprising reunions!
Sometimes even the most dramatic of feuds isn't enough to keep two celebrity pals apart. We look back on all the times things have gotten a TAD tense between the stars... only for them to thankfully make amends!
Taylor Swift and Kanye West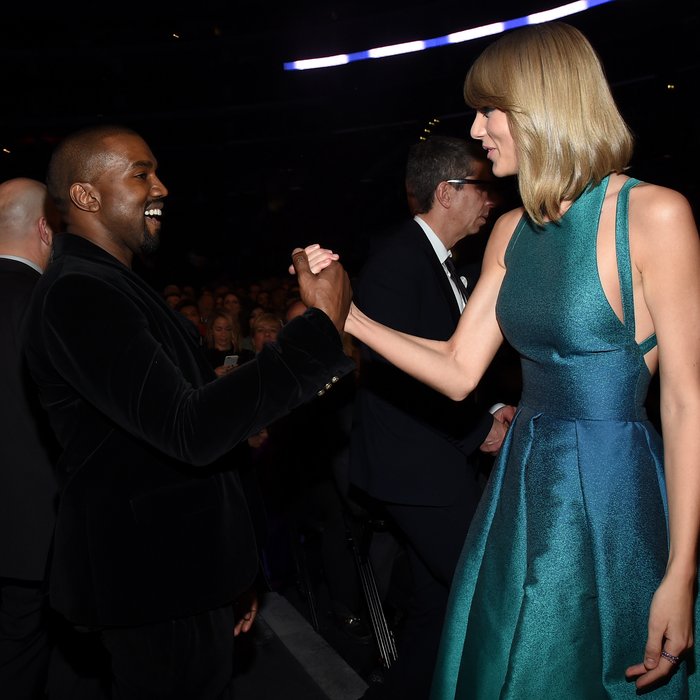 How could we NOT start with one of the most famous pop star feuds of all time - between Taylor Swift and Kanye West! We ALL know the story of their infamous VMAs moment, where 'Ye interrupted Taylor's speech and yelled the infamous words 'Imma let you finish'. But fast forward over five years to 2016 and it seems it's FINALLY time for Taylor to let it all go, as they seemed like they were getting on GREAT - with Kanye even hinting at collaboration plans.
Of course it didn't take TOO long for something else to spark the controversy again - as Kanye's 'Life Of Pablo' album name-checked Taylor in a less-than-flattering manner, causing Taylor to speak out quite pointedly during her Grammys acceptance speech. We can't keep up with this pair…
Blac Chyna and Kylie Jenner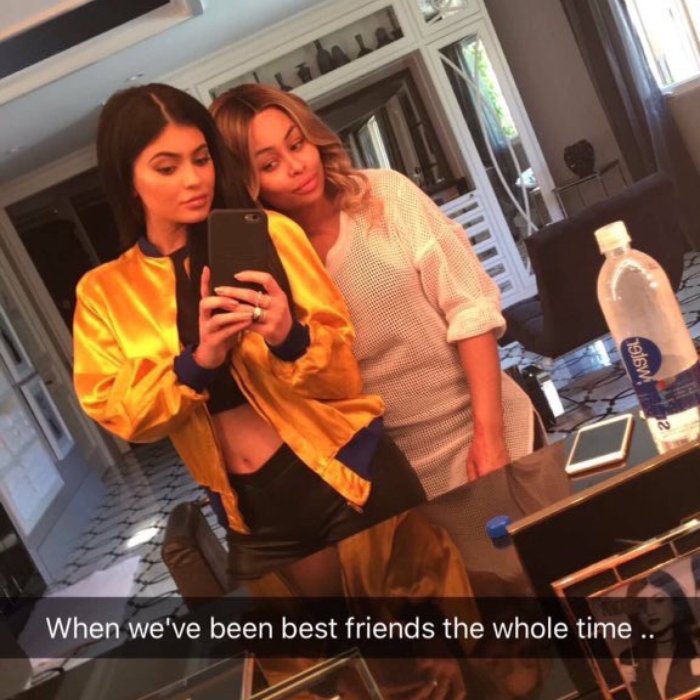 As soon as it became clear that Blac Chyna and Rob Kardashian were dating pretty much EVERYONE was saying how angry Rob's sister Kylie would be over the pairing - especially considering she was then dating Blac's ex Tyga! But after a LOT of speculation about a feud between Blac and pretty much ALL of the Kardashian sisters, the pair showed it was all just silly rumours and posted a picture calling themselves "best friends".
Jimmy Kimmel and Kanye West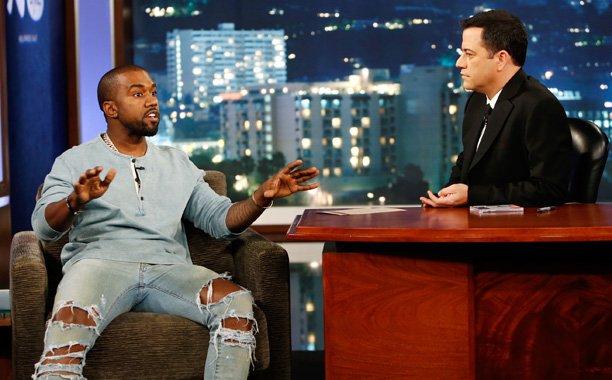 Kanye West did NOT take kindly to a sketch on Jimmy Kimmel's show back in 2013 and quickly cancelled his upcoming appearance on Jimmy Kimmel Live. But after he FINALLY convinced Yeezy to return to the show it seemed all was good between the pair and things were resolved. For the price of letting Kanye rant and rant and rant on TV for what felt like hours…
ZAYN and Louis Tomlinson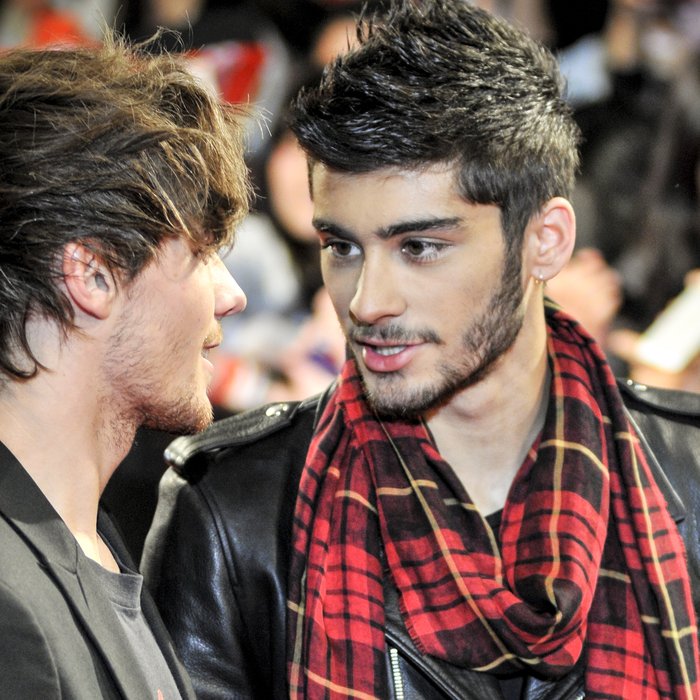 After ZAYN's exit from One Direction and growing friendship with Naughty Boy - who was producing tracks for the ex-1D star at the time - there seemed to be a growing tension between him and some of his former bandmates. Things came to a head on Twitter with a war of words between all three of them - and the fans could NOT handle it - making it a bittersweet moment when Louis finally confirmed on James Corden's show a few weeks later that it was "all good" between him and Mr. Malik. PHEW!
Taylor Swift and Nicki Minaj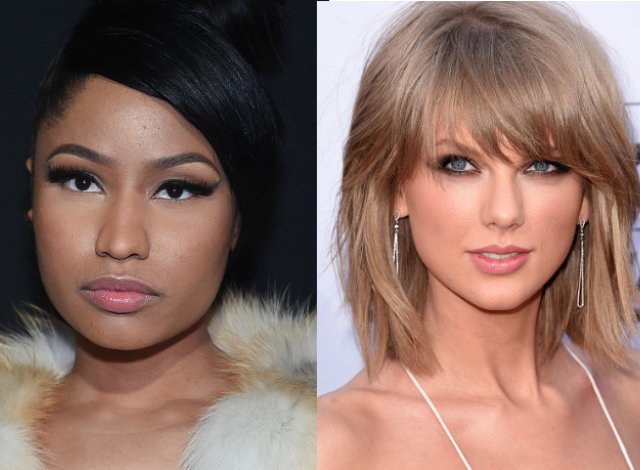 Nicki Minaj sparked a LOT of ire and controversy with her tweets after the VMAs last year when she seemingly snubbed Taylor Swift's 'Bad Blood' video nomination because her own video for 'Anaconda' wasn't nominated. Cue an INTENSE war of words and accusations of "pitting women against each other". Thankfully ALL that anger didn't stay between the pair for long as they opened the VMAs together! WOW, that changed quickly!
Ariana Grande and Victoria Justice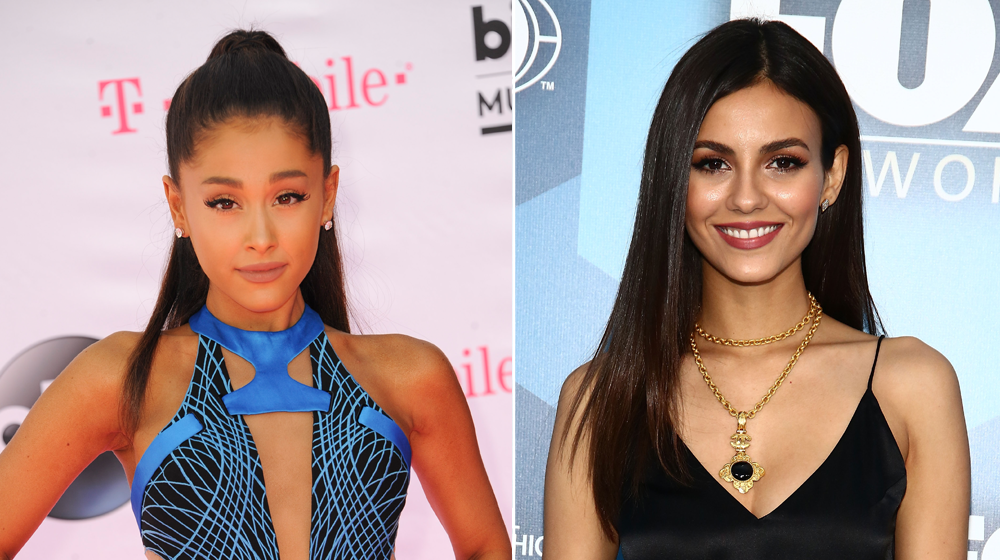 Starring on Victorious together meant that NATURALLY Ari and Victoria became pretty good pals, but things soon turned sour towards the end of the kids TV show that launched them both to super stardom. Luckily it seems time has been a healer for this pair of former BFFs - as they've been spotted out catching up at various awards shows over the past couple of years. #LoveThem
Ryan Gosling and Rachel McAdams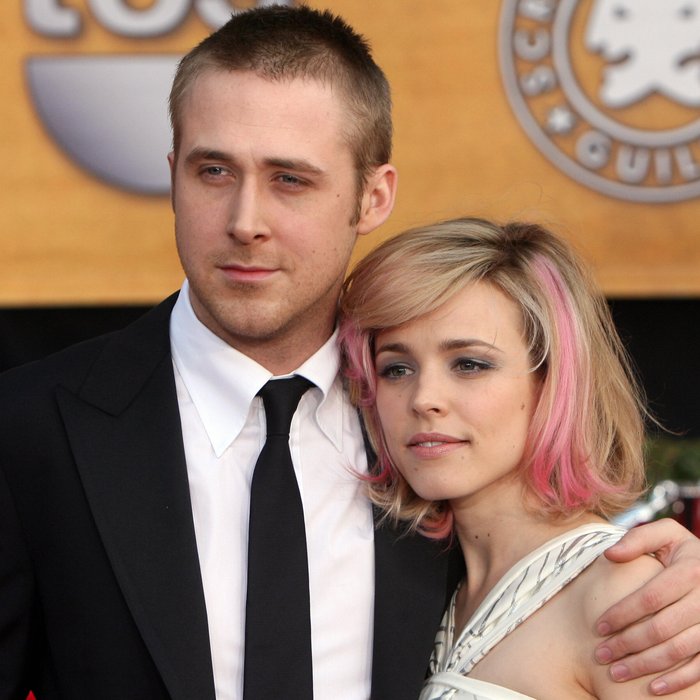 They played the ULTIMATE on-screen couple in the iconic romance The Notebook but apparently Ryan and Rachel were REALLY not fans of each other when they were filming the fan-favourite movie. There were rumours flying all over about arguments and disputes on set but LUCKILY they managed to work things out - and ended up dating! They may not still be together but it looks like they've managed to stay pals and that's good enough for us!
Justin Bieber and Taylor Swift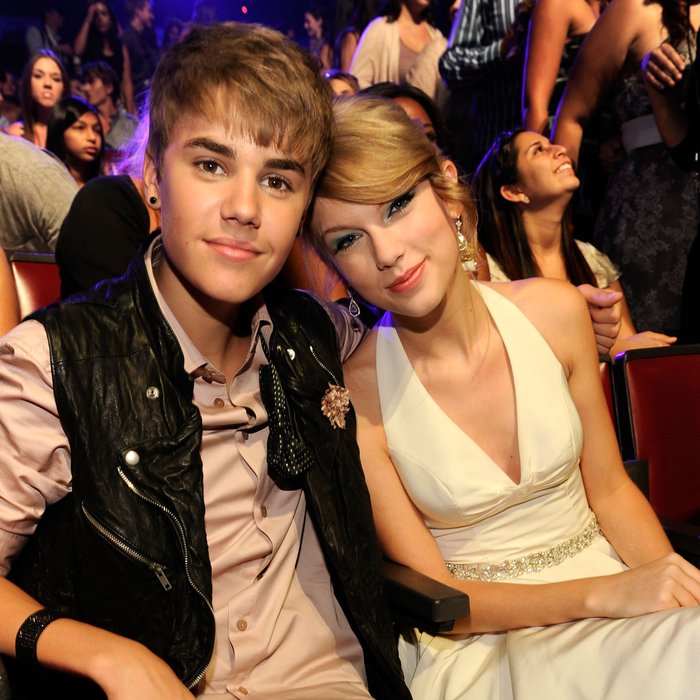 Historically, Taylor is of course #TeamSelena all the way and rumours have always suggested she's not too fond of the Biebs anymore after the pair's multiple break-ups. But after Justin posted a funny video of him singing along to one of her tracks in the car this month - and Taylor liked it on Instagram - it looks like MAYBE things have thawed now.
You may also like...