We Might Know Where To Find Mew In Pokémon GO - But You'll Have To Cash In Some SERIOUS Air Miles!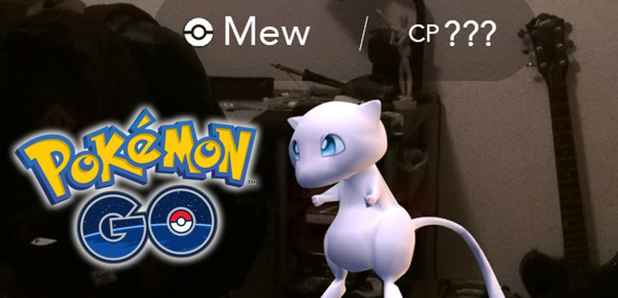 It's that elusive 151st Pokémon that everyone's after. Well, everyone apart from you, after you check out this theory to find it.
That's it. Quite a few people claim to have caught ALL of the Pokémon in the app that's taken over the world... Even if they did lose their job, friends and dignity in doing so. What's the point in us even bothering in throwing a digital Poké Ball at another Drowzee ever again?
Well, this is a game changer. These eagle-eyed players may have Magikarps galore, but none of them have caught the rarest of the original creatures, Mew; a Pokémon none of us thought to be even included in the game!
While we're all desperately trying to find where on earth the likes of Articuno, Zapdos or Ditto are - three Pokémon no-one's seemed to have found - the elite of the Pokéfans out there have come up with a pretty-valid theory as to where to find Mew. (At this point, you might wanna stop using data on Pokémon GO, 'cos you're gonna need to save up. Big time.)
It's well-known that the digital creatures can be found in a location based on their traits. Just try to walk ten feet through Leicester Square without being bombarded by Rattatas or Pidgeys. It's impossible. Based on this theory, Mew has to be where Mew would reside.
Now jump back to the days of riding your bike with stabilisers, being scared you'll catch cooties if you sat next to someone of the opposite sex and - most importantly - spending 97% of your life playing on the Game Boy. In the Pokémon video game, an old researcher of the creatures noted in his diaries that they'd found a Pokémon - which they named Mew - in the jungle of Guyana, South America.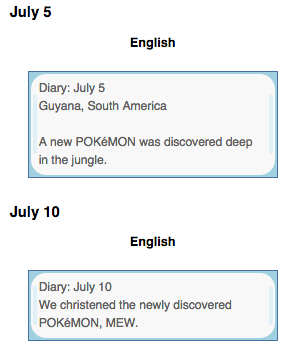 So that is 110% scientific proof that Mew is legitimately in the rainforest of South America, and that we should all go there immediately. It's definitely not a screen grab that someone posted on Tumblr to troll everyone, is it?
You May Also Like...