WATCH: Pentatonix Took On Star Wars At The #AMAs And It Was Weird...But Kinda Amazing!
23 November 2015, 09:50 | Updated: 4 December 2017, 11:10
Pentatonix - Star Wars Tribute | American Music Awards 2015 | AMAs
03:50
We'll say this... you'll NEVER have seen a performance quite like this before.
It was undoubtedly one of the most bizarre performances of the night at this year's American Music Awards - but it definitely sticks in the mind!
US vocal group Pentatonix - famed for their amazing YouTube covers - took on the music of the legendary Star Wars film franchise, backed by a 65-piece symphony orchestra!
As well as rocking up in Star Wars garb, complete with Princess Leia style hair for the female star, the band took on some of the most iconic songs from the film soundtracks, ahead of new movie Star Wars: The Force Awakens opening next month.
Oh, and Han Solo himself (Ok, Harrison Ford!) pops up to introduce them!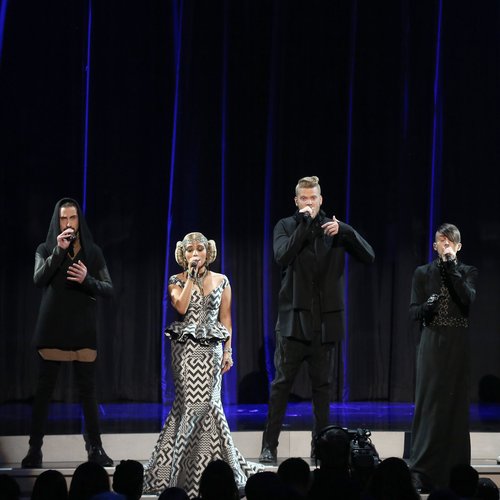 You may also like...