WATCH: Danny DeVito Introduced One Direction His 'Troll Foot' On The Set Of 'Steal My Girl'
21 August 2020, 10:31
Hollywood legend Danny Devito dropped by The Late Late Show with James Corden and recounted a hilarious story about his time with One Direction on the set of the 'Steal My Girl' music video.
One Direction got up to some wild stuff in their day, one of them befriending acting legend Danny Devito, who introduced them to his 'troll foot' on the set of the 'Steal My Girl' music video and we're so intrigued about this special bond.
Liam Payne Reenacts Singing Zayn Malik's Famous High Note In 'You & I' After He Left One Direction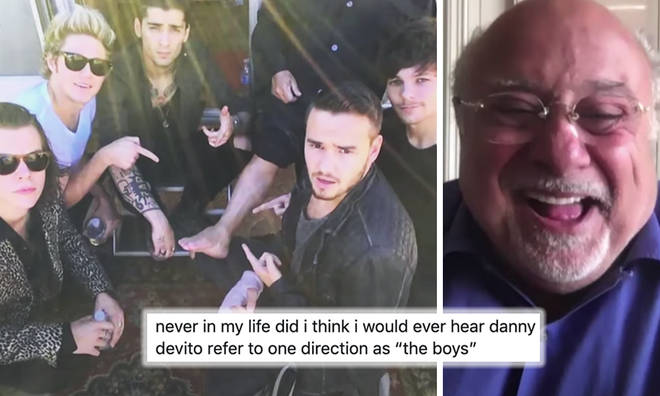 Appearing on The Late Late Show with James Corden via video chat, James couldn't help but ask about the iconic shot he chose to remove his actual face from with Harry, Liam, Louis, Zayn and Niall.
Danny said: "That's my foot, that's troll foot."
"It's a thing I do on Twitter and I've been doing it since the beginning."
"The boys are really fun, that was a lot of fun doing that video and we wanted to take a group shot, so I gave the troll foot the star position."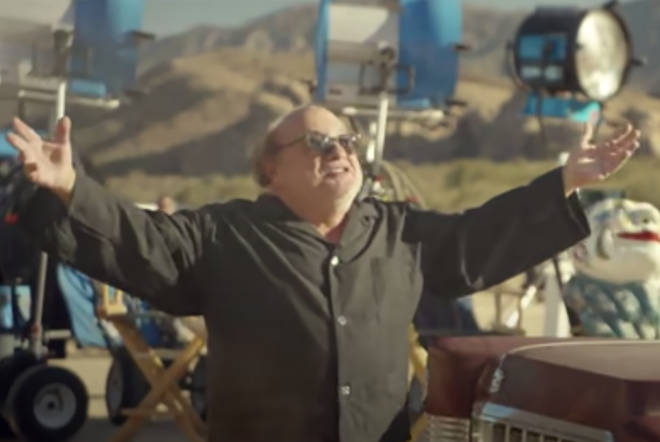 To refresh your memory (if you've somehow forgotten), Danny played the eccentric director in the 'Steal Your Girl' video which was shot back in 2014 and saw the boys out in the desert, dancing with Sumo wrestlers, playing with a monkey and generally just... doing some weird stuff!
Fans were taken by surprise by the 1D throwback conversation that emerged without warning, and unsurprisingly were getting all nostalgic about the antics the band used to get up to, with some very famous faces too!
One person wrote, "never in my life did i think i would ever hear danny devito refer to one direction as 'the boys'" and it's got us wondering if they keep in contact with the infamous actor?
Others were slightly annoyed with the chat show host for not warning them before launching into One Direction story time, because many need a little mental preparation or quickly find themselves weeping at the memories.
Steal my girl music video😭🥺 what a time to be alive

— Samantha Nuñez ¹ᴰ (@Samanth14425966) August 20, 2020
> Download Our App For All The Latest One Direction News