New Music February 2015: Releases To Watch Out For This Month
2 February 2015, 10:45 | Updated: 4 December 2017, 11:10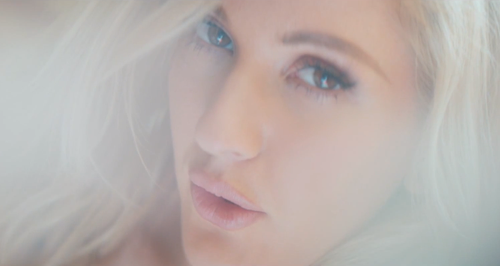 Ellie Goulding, LuvBug, Rita Ora & Charli XCX are just a few of the BIG music releases this month.
Well January flew past pretty quickly didn't it? It feels like only yesterday we were all making our New Year resolutions and finally signing up to the gym. With a new month brings new music, here are the biggest songs need to look out for in February 2015.
Get into the 'Fifty Shades' phenomenon with Ellie Goulding.
Ellie Goulding's 'Love Me Like You Do' was in such HIGH demand near the end of January that she was forced to bring the release date forward. The song shot straight to the top of the Big Top 40 only hours after it's release stopping 'Uptown Funk' capture an eight week as the No.1 song.
Our very own Marvin is back with another LuvBug single.
The very talented Marvin Humes has not only conquered being a pop star, TV presenter and radio DJ, he is now back producing some banging club tunes with LuvBug. You can get your hands on 'Revive (Say Something)' on the 8th February.
The ever so dreamy Nick Jonas is back… and we are so happy.
There aren't many guys who can go from tween Disney rocker to a hunky dreamboat singer in just a few years, however that is exactly what Mr Jonas has done. His single 'Chains' is due out near the end of the month along with the release of his self-titled album early in March.
Charli XCX + Rita Ora = AWESOME.
They're feisty, sexy and know how to sing a good pop tune. Charli & Rita channel their inner Gaga and Beyonce in this brand new music video for their single 'Doing It'. You can download the track from 16th February.
Remember to tune in at 4pm on Sunday to listen to the freshest chart around with Marvin Humes and the Vodafone Big Top 40.
You May Also Like…