This Week's Vodafone Big Top 40 New Entries (26th February 2017)
26 February 2017, 19:50 | Updated: 4 December 2017, 11:10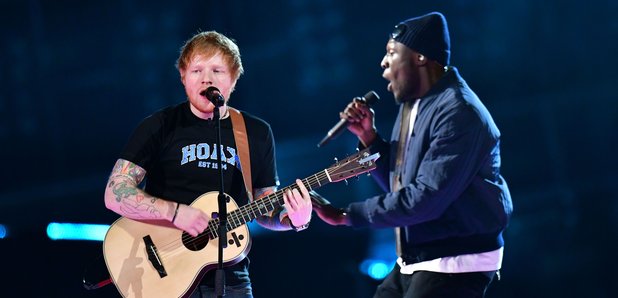 We've got so many new entries for you we almost don't know where to begin!
So, 2017 is officially the year of Ed Sheeran correct? Well, after ANOTHER week of dominating the top 10, there were a lot of new entries that you need to sink your teeth into this week. Let's do this...
Listen to ALL the UK top 40 new entries from the 26th February 2017 show:
No.38: Linkin Park & Kiiara - 'Heavy' (Download)
"I don't like my mind right now. Stacking up problems that are so unnecessary. Wish that I could slow things down."
No.29: Lana Del Rey - 'Love' (Download)
"You get ready, you get all dressed up. To go nowhere in particular. Back to work or the coffee shop. Doesn't matter cause it's enough."
No.24: Maroon 5 feat. Future - 'Cold' (Download)
"Cold enough to chill my bones. It feels like I don't know you anymore. I don't understand why you're so cold to me. With every breath you breathe."
No.23: Take That - 'Giants' (Download)
Our new single Giants is here! https://t.co/Kxpk5atmRF pic.twitter.com/xGbf1D2VhR

— Take That (@takethat) February 17, 2017
"We are giants, I can't believe it. We were giants all along. On the surface and all around us. We are giants, we are strong."
No.2: The Chainsmokers & Coldplay - 'Something Just Like This' (Download)
"But she said, where'd you wanna go? How much you wanna risk?. I'm not looking for somebody. With some superhuman gifts."
No.1: Ed Sheeran feat. Stormzy - 'Shape Of You (Remix)' (Download)
"Girl, you know I want your love. Your love was handmade for somebody like me. Come on now, follow my lead. I may be crazy, don't mind me."
You may also like...