Nando's Have Changed Their Menu... And It's Bad News For Churrasco Burger Lovers!
14 October 2016, 15:43 | Updated: 4 December 2017, 11:10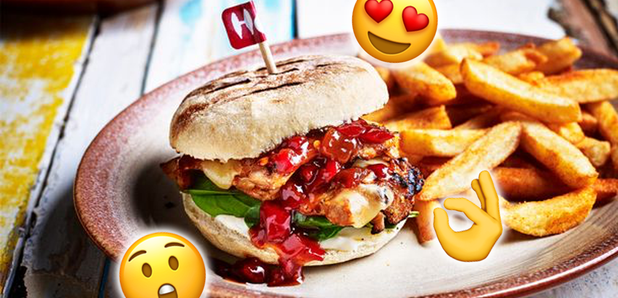 But the good news is there's a NEW burger in town - and it's getting thumbs up all round!
Everyone from Drake to Justin Bieber has expressed their love for Nando's... so it's no surprise that people have been queueing for HOURS to try out their latest menu addition!
The South American restaurant chain OF DREAMS invited hundreds of eager chicken lovers to try out their new menu item... the Sunset Burger!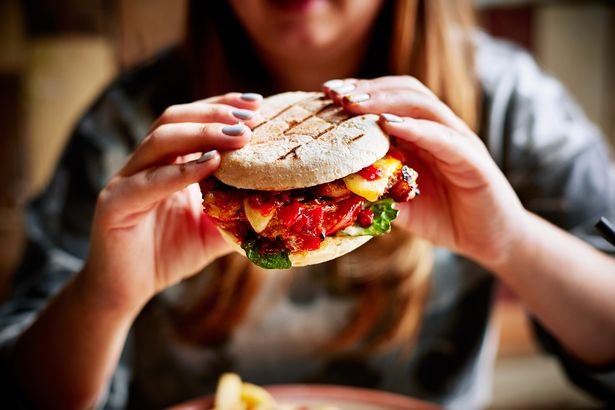 Your new fave order is part of the Fino section (you know, the posh but when you're showing off for bae) and is a heavenly combination of TWO Peri-Peri chicken thighs, melted cheese and a smoky red pepper jam, all chilling out in a ciabatta-like Bolo do Caco bun.
But, there are some sad news for lovers of the Churrasco burger... the Sunset Burger is its replacement!
Yep, no more Churrasco, peeps!
so the Great Barrier Reef is dead and now nandos are getting rid of the churrasco thigh burger....... could my day get any worse

— alisha (@_alishabromley) October 14, 2016
@NandosUK I'm seeing Facebook hype about Sunset Burger coming back... is it replacing Churrasco Thigh Burg? Please say it ain't so

— Robert Perkins (@cosRobPerkins) October 12, 2016
The reality of the churrasco burger/pitta/wrap leaving the Nandos menu is a very sad one

— itsjustkosh (@koshesaifundira) October 9, 2016
Where there's a bit of sadness floating around for the loss of a Nando's stable, the latest is addition is getting some SERIOUS love on Twitter from the lucky folks who've tried it so far!
Huge shout out to the legends at @NandosUK for treating us to the incredible new Sunset Burger pic.twitter.com/NRXtbObITp

— Joshyouare (@JoshRiordanx) October 14, 2016
Thanks to @NandosUK for free food, free alcohol and free dessert last night! Their sunset burger is so delicious! #NandosSunset

— Laura Simmons (@LauraFSimmons) October 14, 2016
Nothing like a Thursday evening sneak peek with @_MattDaniel at the awesome new @NandosUK #sunsetburger Muito obrigado!! pic.twitter.com/lIMMsA77Oa

— Samantha Frost (@Samantha_Frost) October 13, 2016
So there you have it, out with the old, in with the new... Now Nando's, if you could just slide a cheeky Black Card our way, we'd LOVE to pop along and try it out. You know... for science!
You May Also Like...