This Week's MUST-READ Stories: RiRi Rumours, #CarpoolKaraoke And A New 1D Video?
16 January 2016, 06:00 | Updated: 4 December 2017, 11:10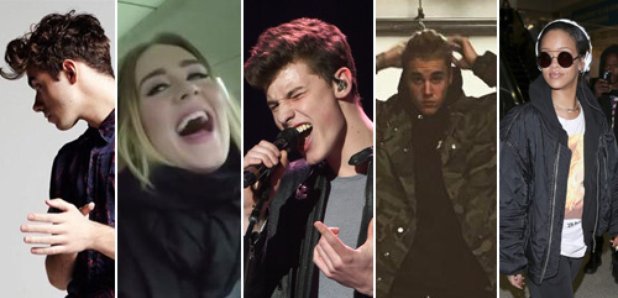 PLUS... Nathan Sykes teams up with a female superstar and Shawn Mendes performs the duet of a lifetime.
The theme this week in the news all seemed to be about one thing... RUMOURS! From whisperings of a top-secret new One Direction video on the way to a LOTTA talk about the heavily hyped new Rihanna and Drake track, it was all going on!
Check out this week's top stories from the world of music below...
Shawn Mendes and Demi Lovato BOTH sang with Elton John live on stage and, of course, it was kinda EPIC!
Get your #BowDown hashtags at the ready because these stars so owned that stage. From 'Tiny Dancer' to 'Don't Go Breakin' My Heart' - this was a must-see.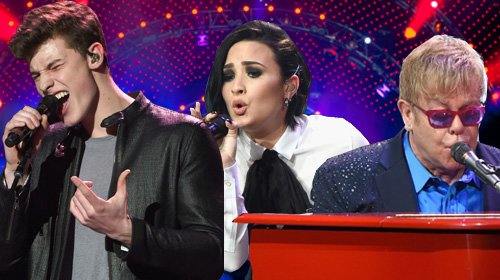 The BRIT Awards 2016 Nominations Arrived... And It Looks Like Adele And Jess Glynne Could Clean Up!
The two female stars scored a string of nominations each as did the likes of Years & Years and James Bay.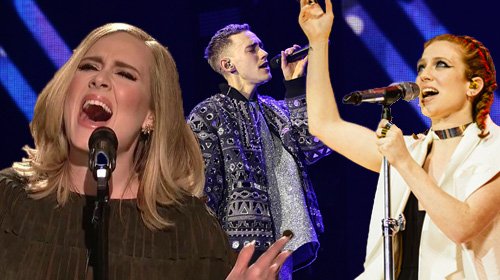 Ellie Goulding Dropped Her 'Army' Video... And Got VERY Honest About Her Dougie Romance!
Fans have been dying to know what's really going on between Ellie and Mr. Poynter and now the UK star has gone on record with how things are going.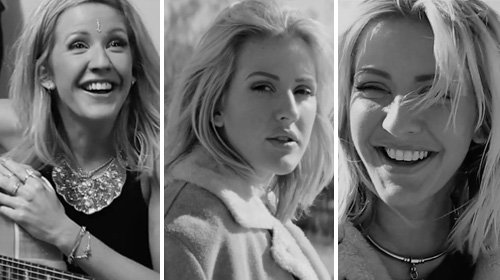 3/4 Of One Direction Are In LA With Josh Devine… We Sense The 'History' Video's Coming!
Fingers crossed this isn't just a coincidence and that the boys have ONE last surprise in store for their fans.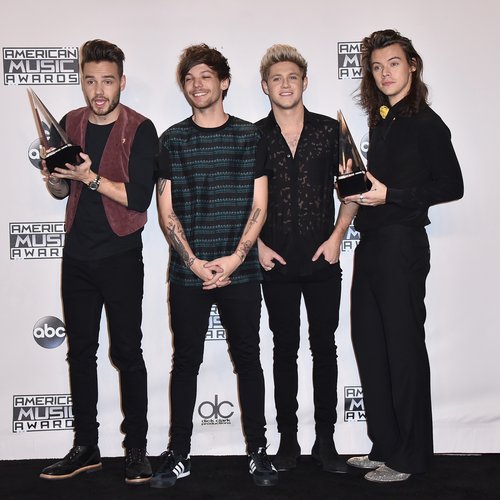 WATCH Adele's FULL #CarpoolKaraoke With James Corden Arrives... And She Raps Nicki Minaj!
Not only does Adele sing her BIGGEST songs and a bit of Spice Girls alongside James - she even gives Nicki's 'Monster' a whirl too!
LISTEN: Nathan Sykes & Ariana Grande's 'Over And Over Again' Duet Arrives And You LOVED It!
Nathan's tasked ex-flame and now good pal Ariana to feature on a brand spanking new version of his 2015 smash single 'Over And Over Again' and their voices sound pretty damned perfect together. LOVE IT.
LISTEN: Justin Bieber's New Song Teaser Had Us ALL Asking… Who's His "Angel Baby"?!
His album 'Purpose' may still be pretty new but that hasn't stopped Justin posting up several teaser clips to a top secret new song. The lyrics quickly had fans up in arms wondering who the hell they were written about. Who's your guess?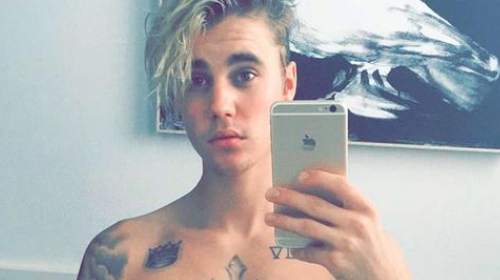 Rihanna & Drake's HEAVILY Rumoured New Song 'Work' Seemed To Leak... And What About All Those Secret Video Pics?
While we have no official confirmation on this one the rumours are RIFE that RiRi and Drizzy have reunited for a new song and all signs pointed to them shoot the video in a host of pics that have emerged online.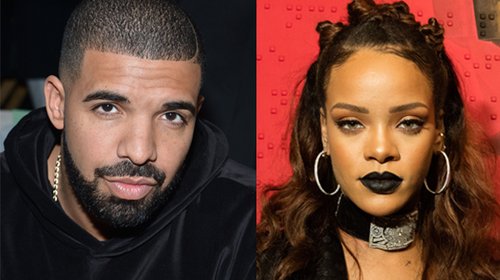 You may also like...