What Does 'Lavender Haze' Mean? Inside Taylor's Love-Stricken Lyrics
27 January 2023, 11:41 | Updated: 27 January 2023, 16:40
Taylor Swift has dropped the 'Lavender Haze' music video but what is the song about, and what does the phrase mean? Here's what she's said about the track...
After months of speculation, Taylor Swift has finally dropped the third single from her wildly successful record 'Midnights'.
'Lavender Haze' is the opening track on the pop powerhouse's latest album and has long been rumoured to be getting the music video treatment from Miss Swift. She directed the project herself and cast transgender actor and model Laith Ashley as her love interest.
Taylor Swift's 'Lavender Haze' Music Video Easter Eggs: A Round-Up
The video takes the themes of love, privacy and protection and runs with it, but what does 'Lavendar Haze' mean and what is Taylor singing about?
What does lavender haze mean?
To be 'in the lavendar haze' means to be deeply in love with someone or in the honeymoon stages of a relationship, it's a common phrase from the 1950s.
Prior to the album's release, Taylor dished on each song's meaning during her 'Midnights Mayhem With Me' video series, she spoke about the first track: "I happened upon the phrase when I was watching Mad Men and I looked it up 'cause I thought it sounded cool.
"And it turns out that it's a common phrase used in the '50s where they would just describe being in love, like if you were in the lavender haze that meant you were in that all-encompassing love glow – and I thought that was very beautiful," she explained.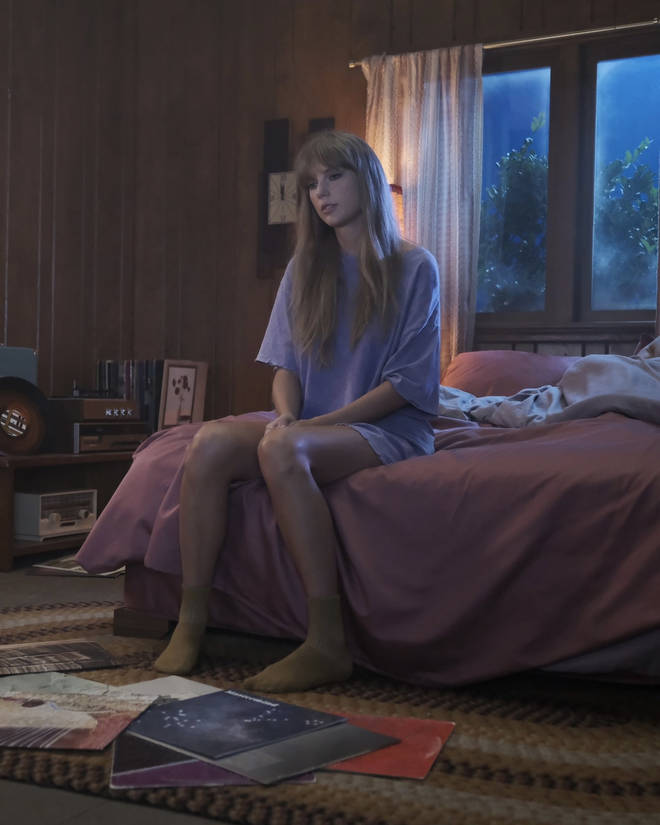 Is Taylor's 'Lavender Haze' about Joe Alwyn?
The 33-year-old songstress revealed that the song describes a love that you want to protect from the outside world, she said: "I guess, theoretically when you're in the lavender haze, you'll do anything to stay there and not let people bring you down off of that cloud."
Taylor divulged a little information about her relationship with Joe Alwyn – which she is typically very private about – and spoke about the obstacles they've had to face with being in the limelight.
"My relationship for six years we've had to dodge weird rumours, tabloid stuff and we just ignore it," Taylor said, "so this song is just sort of about the act of ignoring that stuff to protect the real stuff."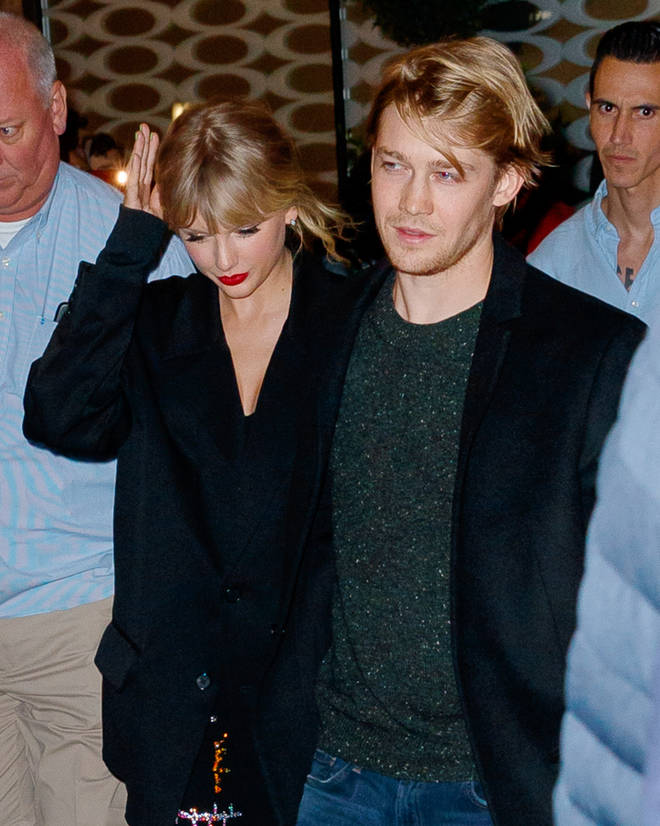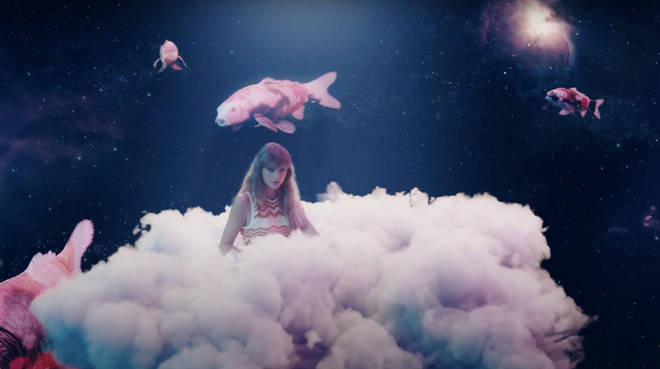 The 'Lavender Haze' music video visualises Taylor's lyrics
Fans were elated when they finally got to lay their eyes on the 'Lavender Haze' music video after it was first teased in a montage back in November!
In true Taylor fashion, the video was littered with Easter eggs hinting at 'Speak Now (Taylor's Version)', but many of the visuals also called back to the singer's words in her initial 'Midnights Mayhem With Me' video.
The 11-time Grammy winner described her relationship as a "cloud" that she didn't want to come down from, and clouds, smoke and mist define the aesthetic of the music video.
Of course, lavender is scattered throughout, with Taylor even crawling through a carpet covered in the flowers at one point. Forever the mastermind, Swift took the 1950s phrase and visualised it, depicting the feeling of being wrapped up in love by surrounding herself in a literal purple fog!
At the end of the music video she, very symbolically, tucks herself into bed on an actual cloud whilst singing "I just wanna stay in that lavender haze".
It comes as no surprise that Taylor wrote and directed the video!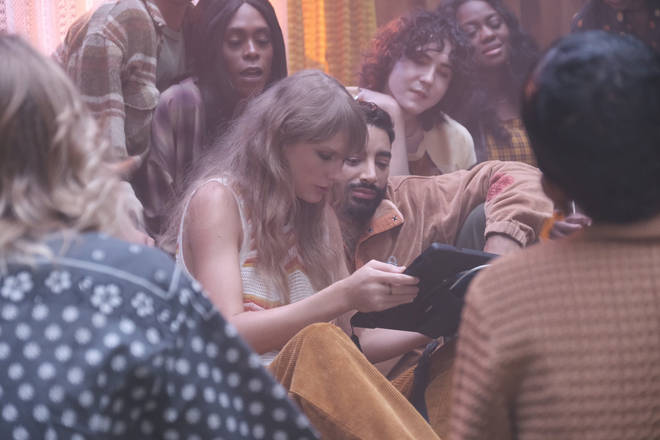 Taylor Swift's 'Lavender Haze' full lyrics
Meet me at midnight
(Ooh, ooh, ooh, whoa whoa whoa whoa whoa)
Staring at the ceiling with you
Oh, you don't ever say too much
And you don't really read into
My melancholia
I've been under scrutiny (yeah, oh yeah)
You handle it beautifully (yeah, oh yeah)
All this shit is new to me (yeah, oh yeah)
I feel a lavender haze creeping up on me
So real, I'm damned if I do give a damn what people say
No deal, the 1950s shit they want from me
I just wanna stay in that lavender haze
(Ooh, ooh, whoa whoa whoa whoa whoa)
All they keep asking me (all they keep asking me)
Is if I'm gonna be your bride
The only kind of girl they see (the only kind of girl they see)
Is a one night or a wife
I find it dizzying (yeah, oh yeah)
They're bringing up my history (yeah, oh yeah)
But you aren't even listening (yeah, oh yeah)
I feel a lavender haze creeping up on me
So real, I'm damned if I do give a damn what people say
No deal, the 1950s shit they want from me
I just wanna stay in that lavender haze (ooh, ooh, whoa whoa whoa whoa whoa)
That lavender haze
Talk your talk and go viral
I just need this love spiral
Get it off your chest
Get it off my desk (get it off my desk)
Talk your talk and go viral
I just need this love spiral
Get it off your chest
Get it off my desk
I feel (I feel) a lavender haze creeping up on me
So real, I'm damned if I do give a damn what people say
No deal (no deal), the 1950s shit they want from me
I just wanna stay in that lavender haze
(Ooh, ooh, whoa whoa whoa whoa whoa)
Get it off your chest
Get it off my desk
That lavender haze
I just wanna stay
I just wanna stay
In that lavender haze
> Here Are All The Ways You Can Listen To Capital