"I Haven't Had The Greatest Year" - Modern Family's Sarah Hyland Addresses Weight After Being Trolled
25 May 2017, 09:55 | Updated: 4 December 2017, 11:10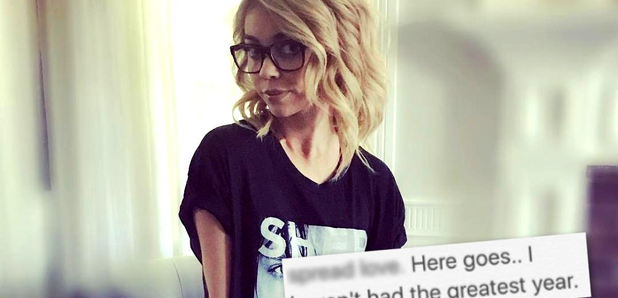 "Maybe one day I'll talk about it, but for now I'd like my privacy."
The internet is a wonderful place. It's the home of Charlie Bit My Finger, Keyboard Cat and Sneezing Panda. It's also the home to some pretty horrible trolls.
Sarah Hyland, who's known for her role as Haley Dunphy on the sitcom Modern Family, has recently been "bullied" after uploading photos of herself to Instagram, and receiving hurtful messages.
The actress first noticed these comments on her Instagram after she uploaded a photo of herself wearing a Sherwood t-shirt, promoting anti-bullying. Following responses like "Eat a burger", she took to social media to reply.
Sarah, (26), wrote a lengthy message, saying "I'd like to address something that has not only been brought up on Twitter but has been HEAVILY discussed by all of you in my Instagram comments. That something is my weight.
"Here goes.. I haven't had the greatest year. Maybe one day I'll talk about it but for now, I'd like my privacy. I will say that this year has brought a lot of changes and with that, physical changes. I have been told that I can't work out," continued Sarah. "Which, for me, is very upsetting. I am an activist for activity (and for eating junk food in bed but it's all about balance right?).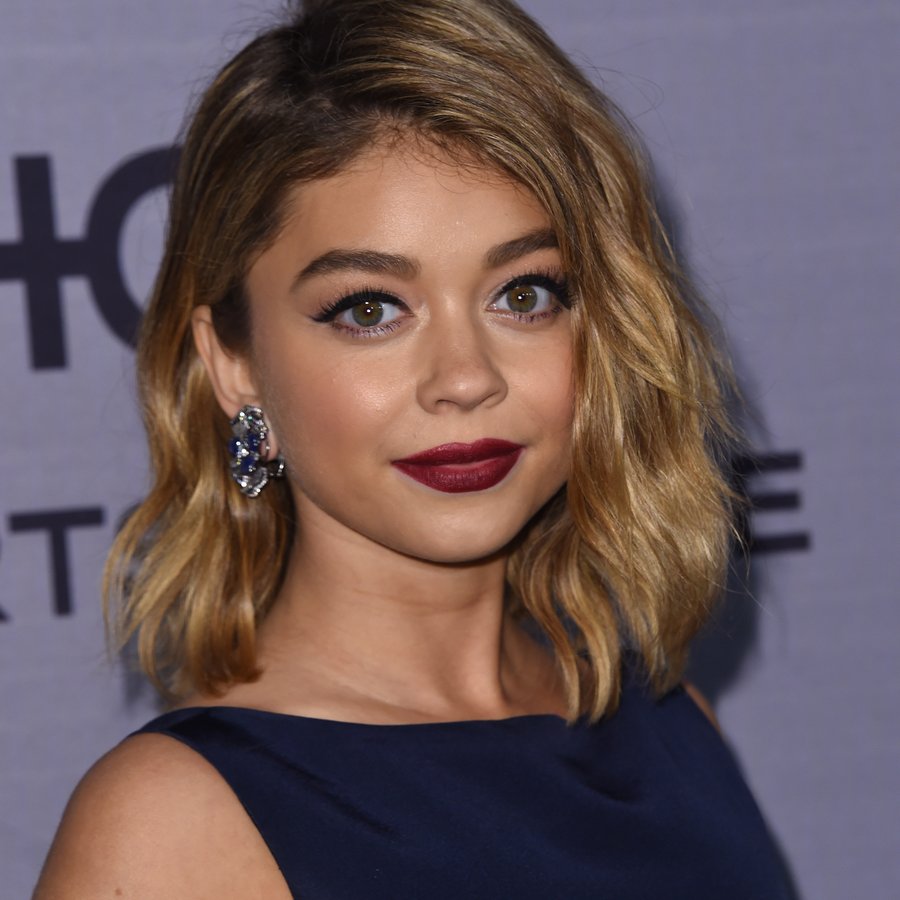 Pic: Getty
"I am not a fan of "being skinny". Which many of you have told me that I am too much of. "Eat a burger" "your head is bigger than your body and that's disgusting" And you're right! I should eat a burger!
"I've basically been on bed rest for the past few months, I've lost a lot of muscle mass. My circumstances have put me in a place where I'm not in control of what my body looks like. So I strive to be as healthy as possible, as everyone should. Oh and no that's not photoshop. Those are my legs. Those are my arms. I write this because I've been accused of promoting anorexia in, ironically enough, an anti bullying post".
My story as of now. Part 1. pic.twitter.com/6kWlnxgjIb

— Sarah Hyland (@Sarah_Hyland) May 24, 2017
Part 2 pic.twitter.com/Uu54zACNc7

— Sarah Hyland (@Sarah_Hyland) May 24, 2017
Sarah concluded her statement by saying that she's aiming to ensure that - while the comments don't affect her - the comments don't affect her five million followers.
We fully support how brave Sarah is for opening up, and wish her well!
You May Also Like...