WATCH: Meek Mill Shared The FUNNIEST Video Of Him Taking A BRUTAL Drop – Ouch!
11 January 2017, 10:34 | Updated: 4 December 2017, 11:10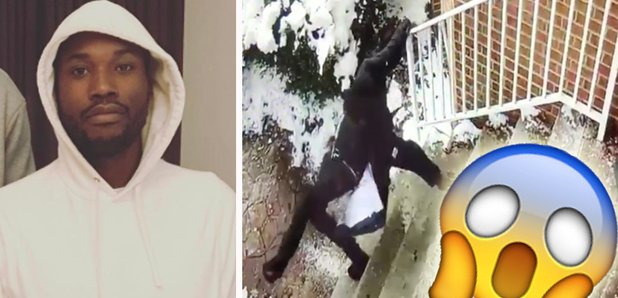 Watch out for the ice, kids…
Say what you like about Meek Mill, but the man definitely has a good sense of humour – he shared a hilarious video of him stacking it SO bad this week.
Meek posted the footage from a security camera outside his mum's house earlier this morning, showing him taking the mother of all drops down the icy steps outside.
He posted, "They spoke a L into existence. Leaving out my mom house was tragic for me! Icey ass steps!!! U fall get right back upppp! I ran I thought a ghost pushed me! I might sue yeezy! SINCE YALL WANNA SEE ME FALL SO BAD!!!!"
Ouch. We're definitely not jealous of that fall – that looks like it would HURT!