Mac Miller's Ex-Girlfriend Of 6 Years Posts The Most Heartbreaking Tribute After His Tragic Death
11 September 2018, 13:51 | Updated: 11 September 2018, 14:26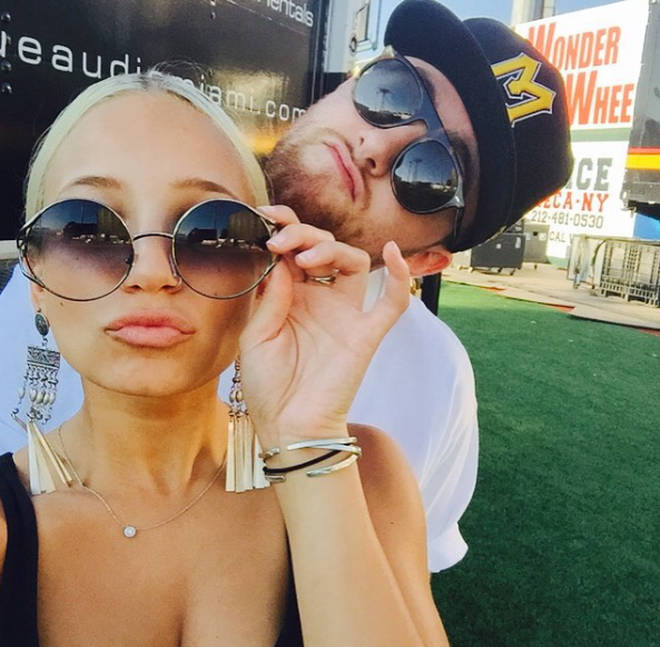 Nomi Leasure dated Mac before Ariana Grande, and her simple tribute to her ex is just heartbreaking.
Losing a friend is never easy, but it's unimaginable when you have dated that person for a number of years, and Nomi Leasure's simple tribute to her ex, Mac Miller, who sadly died of a drug overdose, is heartbreakingly perfect.
WATCH: Charlie Puth Tearfully Admits He Tried To Help Mac Miller Get "Clean" Before Death
Nomi and Mac were together for around six years, before his relationship with Ariana Grande, and last night she posted a photo of the pair of them in bed together with the caption "Rest now".
Mac died on Friday from a suspected drugs overdose at his house in Los Angeles, and tributes soon poured in from his celebrity friends as well as his childhood sweetheart.
Nomi also shared an extract of an article she wrote a week before Mac's death, seemingly about him, titled 'The Art Of Healing'. She wrote, "Two years had passed between when they had lived at the apartment around the corner and this conversation. There was a lot to catch up. A lot to get straight. 
"If you had seen them sitting there you'd determine he liked pale ales, she was getting tipsy and was trying to be restrained. He had a lot to unload. A lot of untruths to untangle from the headlines. And she had always been a good listener. 
"She spoke protectively about a new love. He spoke resolutely about a past love. In some sense they owed their lives to each other, were living the after shocks of the decisions they had once made. And in that sense you'd suppose the past does always remain a part of your present, that it all at once surrounds you like air and gravity – real, invisible, necessary."
She captioned it, "Wrote this nearly a week ago, about a person who forever changed my life. But in truth, no one could ever really know.
"So grateful we had our final moment. Our clarity, cleaning of the air. You changed my life. I, yours. The residual effects of your passion ripple on. You are not gone. Not in the least."
> Download Our App For The Latest Celebrity News