Lucy Hale Confirms That One Of The PLL Fan Theories Is Correct & It's Seriously Surprising
30 December 2016, 17:33 | Updated: 4 December 2017, 11:10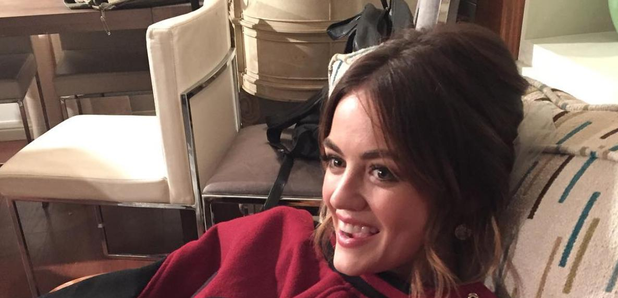 OMG.
Here's one thing to look forward to in 2017 - the return of Pretty Little Liars.
And it may be the last season, but fear not, because we're pretty sure that it's going to be the most dramatic yet.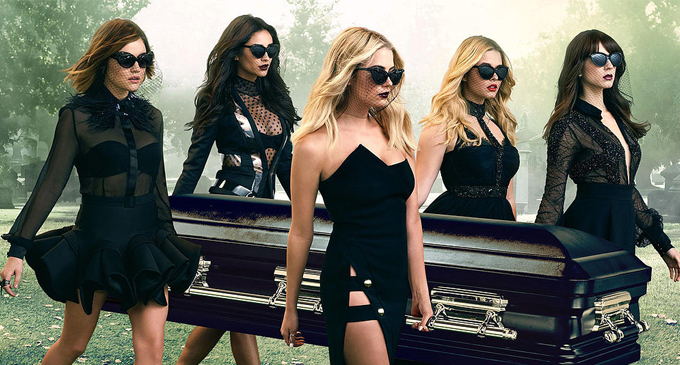 It seems that Lucy Hale - Aria Montgomery - has even given away a few little spoilers.
We're sure that Season 7B will answer a lot of questions and hopefully bring closure to several of our favourite storylines (will Hanna and Caleb end up together? And what about Spencer and Toby? Will Aria and Ezra get married?) but what we also want to know is… WHO THE F IS A, A.D. AND UBER A?!
Miss Hale recently spoke to Teen Vogue and did give away a few insider tidbits. YAY.
Commenting, "I have seen a couple of fan theories where they got it pretty dead-on. I have no idea [how]. They just went back and re-watched episodes and figured it out. Then you get the theories that are totally wrong; they totally could make sense, but aren't right at all".
Let's break down the main fan theories.
Aria Is A.D.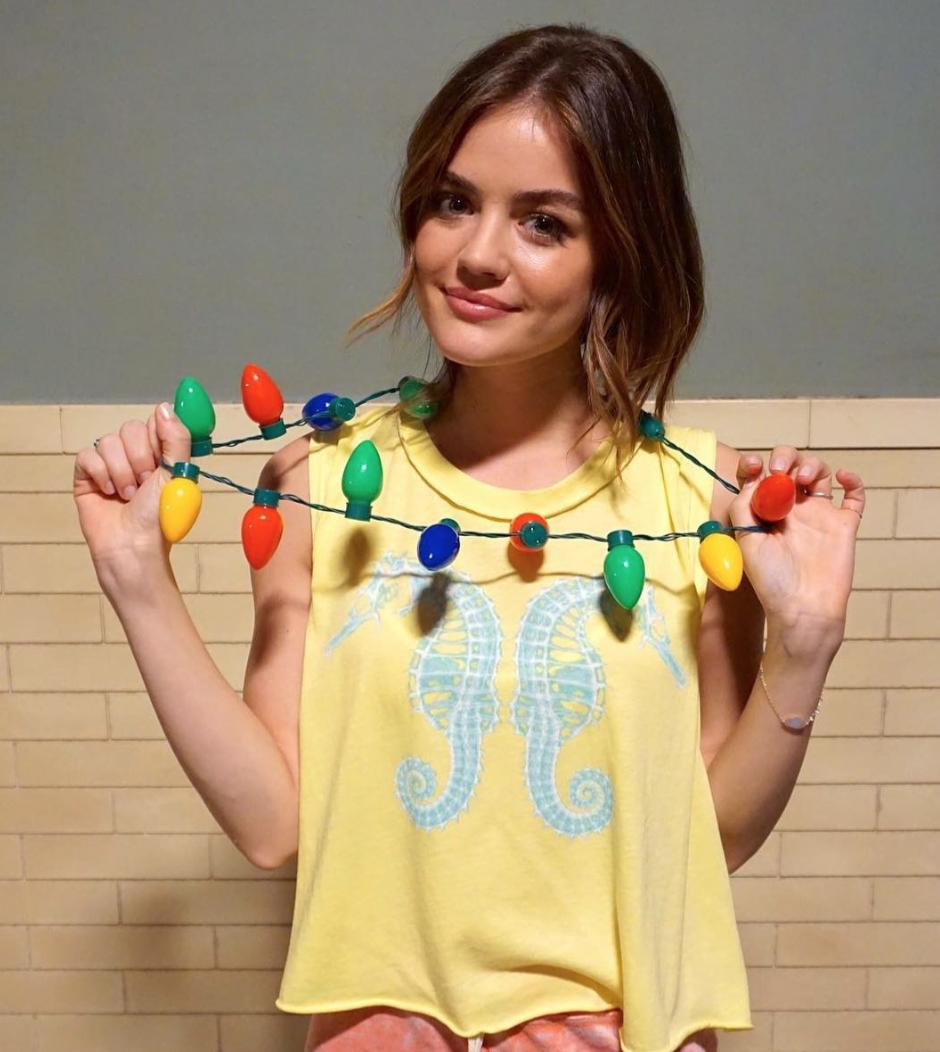 One of the biggest fan theories is that Aria is actually A.D. - something that we're not necessarily comfortable with even humouring but according to Lucy… it could be true. She revealed that "the last few episodes for Aria were my favourites of the whole series because she becomes a little dark. She loses it a little bit, and we get to see a different side of her, which I've been waiting to do that for the whole series".
So… it's not entirely out of the realms of possibilities that Aria's dark side is actually A.D.
Wren is A.D.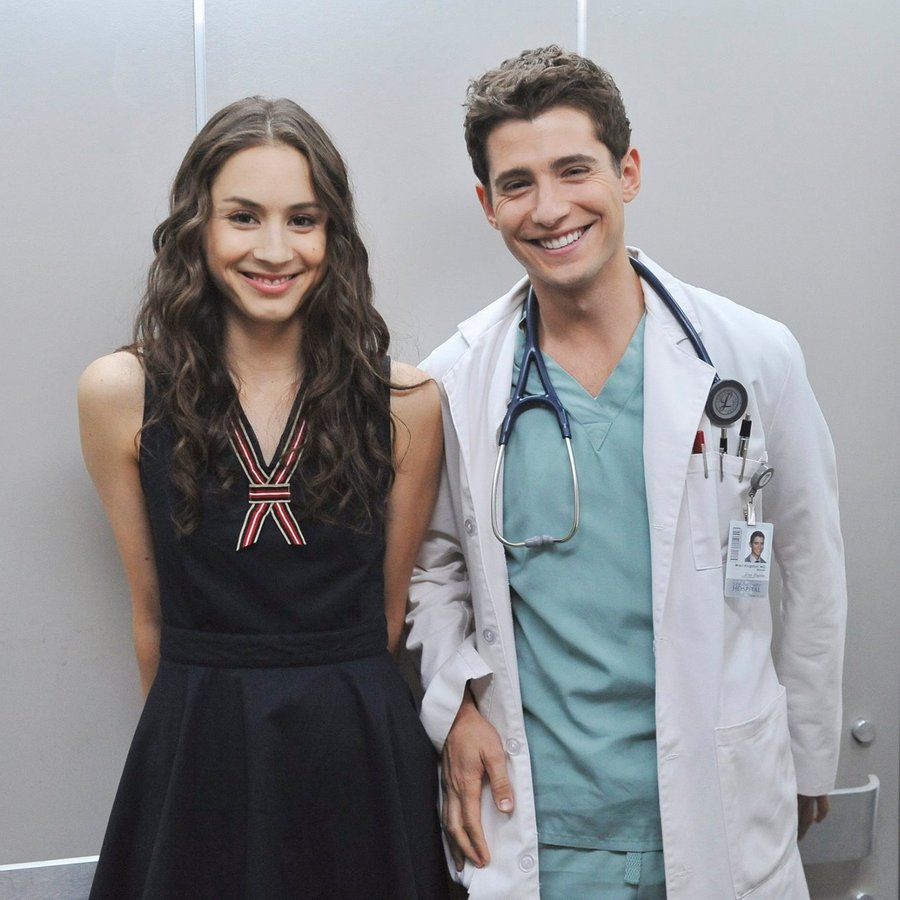 We all know that Dr Wren Kingston returns for 7B as we've seen him oh so briefly in the teaser trailers.
He has been considered a suspect for the identity of A.D. almost since day one and the rumour only gained traction when we noticed that Dr Rollins was British as well - thus making us question whether these two guys were perhaps related… or just working together.
Mona & Caleb Are Working Together.
A theory that we really hope isn't true. Is it bad that we kind of just want Mona to be good in the end?
Nonetheless, Mona and Caleb were seen to be getting quite friendly in 7A - and they even knew each others coffee preference. That's the sign of true friendship… or when you spend too much time with someone.
Caleb has never been a suspect (shame we can't say the same about Mona) but when Lucy Hale told Teen Vogue that "it kind of comes out of left field too. You see what's going on, and it makes a lot of sense".
Spencer Is A.D.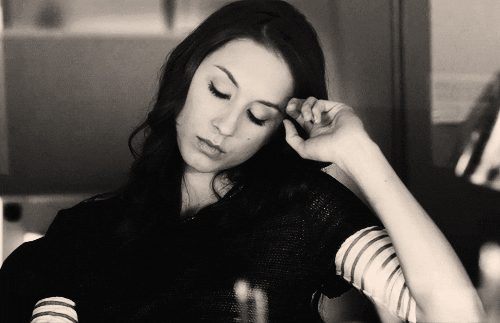 With her brains, we don't blame fans for thinking Spencer could be the mastermind behind all this. Lucy only added fuel to the fire when she commented that fans "just went back and re-watched episodes and figured it out" - that could totally mean that they found something which makes Spencer A.D., right?!
The Wedding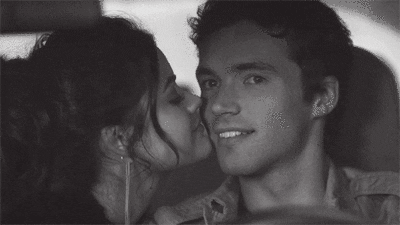 The Ezria wedding is happening, guys.
Lucy commented that "it's so funny seeing all the comments on our Instagram pictures. [The fans] see wedding rings, and they see wedding views. They piece it together. They're very smart".
So… when Ian Harding (Ezra) posted that picture of Lucy thinking that he had covered up the entire wedding dress and fans went a bit mental, they were seemingly confirming that yes… ARIA AND EZRA GET MARRIED.
In that case, surely that means that both Aria and Ezra aren't A.D.? The writers of Pretty Little Liars wouldn't be that cruel, would they?
You May Also Like...