Love Island Bosses Reportedly Forced To Evacuate The Islanders After "Serious" Concerns Of A Fire In The Villa
12 July 2017, 14:48 | Updated: 4 December 2017, 11:10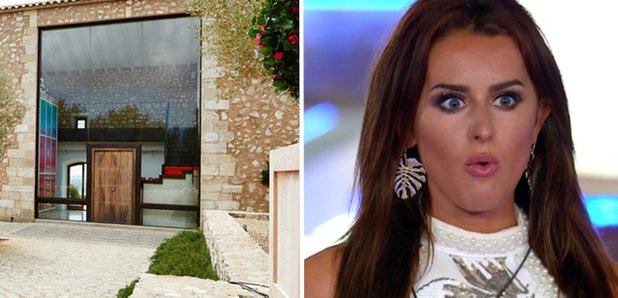 And no, it's not because the contestants are smokin' hot.
Here's us thinking that it's all fun and games in the Love Island villa.
And for the most part it is, but not when the fire alarm goes off and all the contestants have to be evacuated.
> FINALLY... Here's The Reason Why Love Island's Jonny Blinks So Damn Heavily! Bosses were reportedly forced to evacuate the compound in the sweltering heat as they were concerned that lives would be at risk. In scenes not aired in the show, the fire alarm allegedly went off when some Islanders were attempting to smoke secretly inside the house.
A show insider has revealed that "it was a quiet day and suddenly all hell broke loose. The fire alarm went off and everyone was really worried it was serious". They continued that "producers didn't want to take any chances so they made sure that the entire villa was evacuated. They wanted everyone out so they could make absolutely sure there were no injuries. Only once the whole villa had been looked at was it decided everyone could return".
It is firmly against show rules to smoke inside the villa and contestants were told about the ban before the show started.
P.S. Netflix has its own version of Love Island and it's been right in front of you the whole time...