There Was A Secret Delivery To The Love Island Villa That No One Knew About & It Answers A LOT Of Questions
15 August 2017, 14:55 | Updated: 4 December 2017, 11:10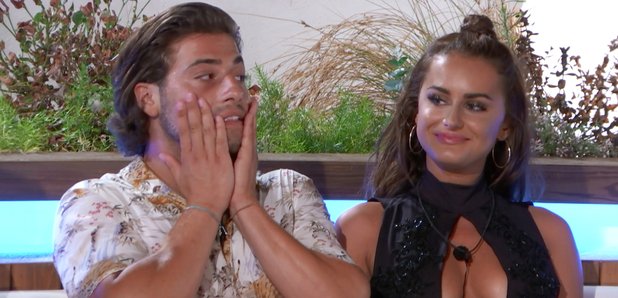 We weren't expecting this but it does also answer a lot of questions.
Did you ever watch Love Island and think 'I haven't seen those clothes before?', because we definitely did.
And it turns out, you were right to ask that question because Amber Davis has now revealed that there was a special delivery to the villa that no one knew about.
> Fans Claimed That Love Island Was Fixed After Finding Out That Some Of The Islanders DIDN'T Actually Apply The other question we had was, 'how on earth did they manage to fit seven weeks worth of clothes into one case?', because if they're anything like us when packing for holiday, it's a nightmare.
However, Amber has revealed that "everyone had £100 to do a clothes order around halfway through".
WAIT. WHAT?!
The islanders actually got to sit there, go internet shopping for free and just lounge around by the pool waiting for their orders to turn up?! WOW.
It may not come as that much of a surprise though as sources also claimed that "contestants are given an allowance before going into the villa to make sure they have enough clothes for the duration".
We're tempted to sign up just for the free clothes.
On leaving the villa, Gabby was faced with horrific racist abuse due to her relationship with Marcel...