Sun, Sea, Cocktails &... Norovirus?! Love Island Producers Fear That Cast May Be Struck Down By Vomiting Virus
6 June 2017, 13:41 | Updated: 4 December 2017, 11:10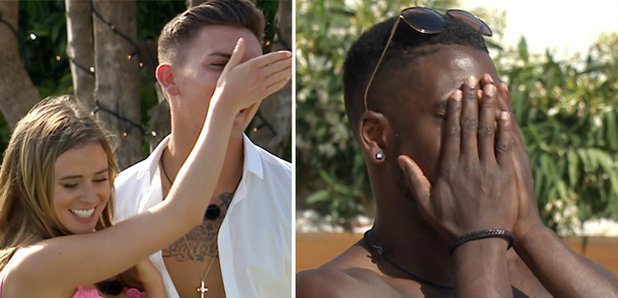 Uh oh. This would not be sexy for anyone involved.
The Islanders have headed into the Love Island villa in order to find love…
… and probably didn't want to find the norovirus in its place, but sadly for them, there's been an outbreak on the island.
> 8 Photos Of The New Love Island 2017 Villa That'll Make You Want To Rebook Your Group Holiday Hotel
The contestants have jetted off to Majorca in order to find the love of their life but instead have been faced with several cases of sickness which have hit the island.
However, in the hopes of warding off the infection which can spread faster in hot climates, the bosses of the show have reportedly been going around the villa and covering the crew and contestants in anti-bacterial and anti-viral hand gels to prevent infection.
PHEW.
"The show is about sexy young people hooking up in the sun - vomiting or diarrhoea would not be a good look", sources have revealed.
No kidding.
Thankfully, Cara and Nathan didn't have to face anything like this last year...