Love Island's Jonny Has Been Keeping A Big Secret From His Fellow Islanders
4 July 2017, 13:42 | Updated: 4 December 2017, 11:10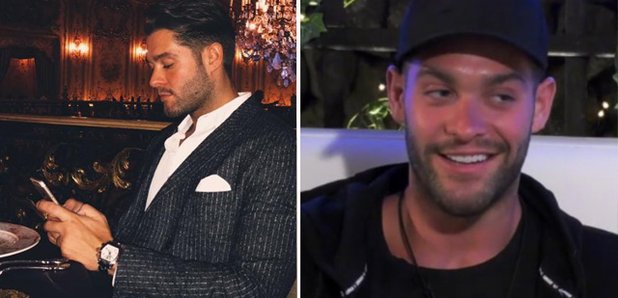 What will they think when they find out?
He may not have children or anything, but Love Island's Jonny Mitchell has been keeping quite a bit secret from the other islanders.
He is TOTALLY loaded.
> Love Island's Jonny's Ex Tells "The Truth" On Twitter, Dishing The Dirt On His Cheating And Lies
One look at the Essex boy's Instagram show a series of photos ranging from luxury holidays to expensive cars and incredible hotels.
The 26 year old Business Director is also a shareholder in his dad's specialist care company and travels so much that he 'basically lives abroad'.
One quick glance at his social media feed will show that he's recently enjoyed holidays to Russia, Rome and Bali and can even afford to spend five weeks on the Indonesian island, as he did last summer.
Posting photo after photo of five star hotels with panoramic views and infinity pools, Jonny definitely makes sure to holiday in style.
However, holidays aren't his only luxury as he also treats himself to designer watches, high-end cars and an incredible apartment that would make anyone jealous.
His brand new white Mercedes-Benz is worth approximately £78,000 whilst some of the hotels he is pictured staying in can cost up to £700 per night.
He's kept it all quiet from his fellow Love Islanders, but we wonder what they'll think when he gets out!
Remember when Camilla dumped Jonny for Craig?